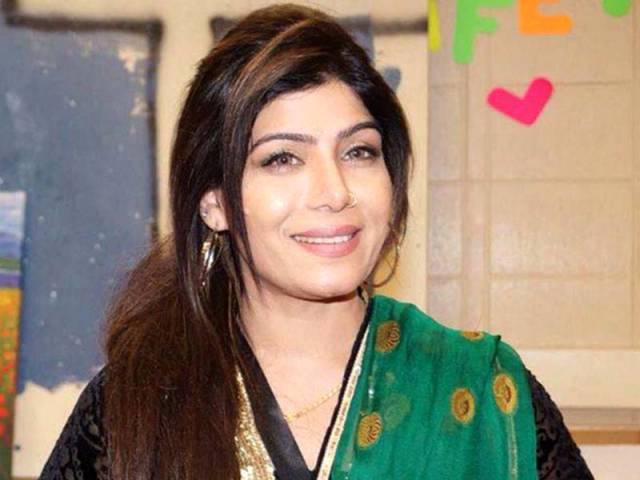 ---
LAHORE: Classical music enthusiasts, it's time to rejoice! Renowned playback singer Shabnam Majeed will soon be releasing a set of new music videos with hopes of rescuing Pakistan's fledgling music industry. According to the Supreme Ishq hit-maker, this is the only way to pull the industry out of crisis.

Shabnam plans to shoot a bunch of videos over the next few months and release them in collaboration with her husband Wajid Ali Khan. She also plans on taking up all opportunities that give her the room to make new music. "From solo music to film songs, I have a vast body of work as a singer that also includes soulful covers of maestros such as Nusrat Fateh Ali Khan. But now, I'm heading back to the studio to sing about my life and the journey I've had so far," she told The Express Tribune. "Life eventually takes us to our final destination and through my songs, I hope to highlight the pain and realities we face on the way."

Bringing modern fusion of opera, Sufi music to Pakistan

Back in the day, Shabnam was one of the most prolific playback singers of Lollywood, with numerous songs and solo albums under her belt. Her remixes became particularly popular as she went on to represent Pakistan across the world.

However, Shabnam has been missing from the limelight for quite some time now, preferring to do small gigs at private functions only. During the day, she runs a music studio in Lahore and gives vocal training at Alhamra Hall .

As a veteran musician, Shabnam feels for the deteriorating state of music industry and wants to contribute her two cents in bringing it out of crises. "Granted, films are doing quite well in Pakistan but without good music. Previously, music used to be the reason for a film's success. Also, it seems like there are some individuals here in Lahore who are trying to create trouble for those who, like me, wish to see the industry flourish," stated the singer. "Not to mention, film-makers from Karachi are not giving Lahori singers a chance. Because of this, there is a general feeling of disappointment amongst musicians in Lahore."

According to Shabnam, none of the recent Pakistani films have been able to deliver a hit song. "I really want to ask the producers what they think they're contributing to the industry when not even one of their songs has become very popular? Most of us are still listening to old songs and just waiting until Lahore's music scene picks up again."

Spring is in the air: Artist uses music as inspiration for latest series

Therefore, she has decided to take matters in her own hands, in the form of her upcoming releases. "I am composing the songs myself, which will surely be a great experience," Shabnam said. "You see, there is no shortage of talent in our country. There are still many junior and senior artists who can do great things in the field of music and I am simply playing my part duty in trying to make it easier for them."


Have something to add to the story? Share it in the comments below.