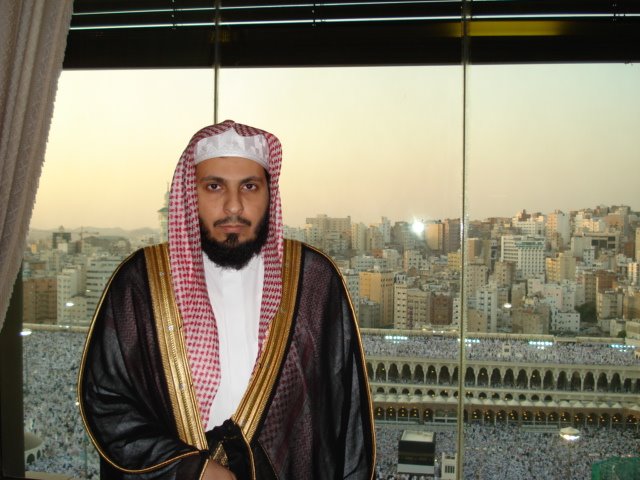 ---
Imam-e-Kaaba Shaikh Saleh Bin Muhammad Ibrahim has said people who wrongly accuse others of blasphemy have "a disease in their hearts".

In an interview with Geo News, the Imam-e-Kaaba said there are two types of people who accuse others of blasphemy -- "those who are illiterate and those who misuse Islam for personal gains", adding there is no reprieve in religion for the latter.

He said same people use the name of Islam to serve their own purposes but they'll never get guidance because Allah said: "And I shall turn from My signs those who wish greatness in the earth unjustly; and even if they see all the signs, they will not believe therein; and if they see the path of guidance, they will not like to walk on it; and if they see the path of error, they will be ready to adopt it." (Surah Al-A'raf, 146)

Mardan lynching: More suspects identified as shocking details trickles in

Ibrahim's comments come as a debate surrounding the blasphemy law has resurfaced following the mob lynching of a university student in Mardan on blasphemy allegations.

The Imam of Makkah's Grand Mosque said the people who are illiterate and cast false blasphemy accusations on someone should be educated and given the relevant knowledge.

The Grand Mosque's prayer leader said that it was the responsibility of the ulema to educate people about the teachings of Islam. "The ulema should teach people to stay away from terrorism and extremism," he said, adding the scholars should preach such that a positive image of Islam emerges.

Calling for people to adhere to the teachings of Prophet Muhammad (Peace Be Upon Him), the Imam-e-Ka'aba said Allah had told his Prophet (Peace Be Upon Him): "Your duty is to only convey My message."

We're bringing a bad name to Islam ourselves: Malala condemns Mashal Khan's murder

"In the same way, we just convey His message to the people," he added. He further quoted Surah An-Nahl, 125 and said: "Call to the way of your Lord with wisdom and good guidance and argue with them in a way that is best."

"And do not argue with the People of the Scripture except in a way that is best," he added quoting another Surah.

He said the way of Prophet Muhammad ((Peace Be Upon Him), and our own way was to give education by making the rightful clear to the people, guiding them in the best way possible and educating them. "Especially to those who accuse others of blasphemy as a part of conspiracy," he said.

He added that people who were stubborn must be dealt with strictly. The Imam-e-Ka'aba said, "We are the followers of Islam and forgiveness is an essential part of our religion. However, we cannot accept if someone attacks our faith, principles, sanctity or values. It is not any kind of tolerance to let such people remain unmonitored who openly commit blasphemy. We must make stern decisions to protect our faith, principles, sanctity or values."

Mardan university student accused of blasphemy beaten to death on campus

"Islam is a religion of peace, forgiveness, and tolerance," he added.
COMMENTS (2)
Comments are moderated and generally will be posted if they are on-topic and not abusive.
For more information, please see our Comments FAQ