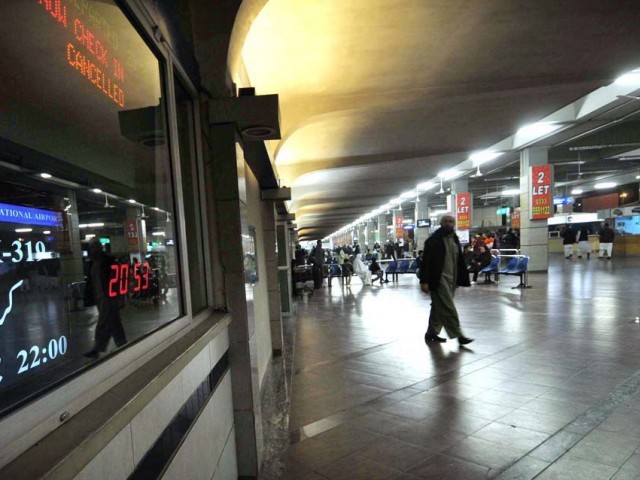 ---
The Federal Investigation Agency (FIA) on Saturday denied female officials beat up two women passengers at Benazir Bhutto International Airport.

A video which has gone viral, shows passengers and FIA officials fighting with eachother. Reports suggested that one of the passengers beaten by a female FIA official suffered injuries and had to be rushed to the hospital.

"Three women came to FIA immigration counter and started abusing counter official Noshila Bibi and asked her that there were no toilet papers in the washrooms" FIA said in a statement.

On this, the official on duty told the women that it was not her responsibility. "In response she [the female passenger] abused and tried to slap her," the statement added. As a result, a scuffle broke out as the two female officials and the three passengers started slapping each other.

College principal in Karachi thrashed by SP's family

The FIA Director has ordered an internal inquiry into matter and tasked the airport incharge to find out who was responsible for the incident.

"The respect of passengers is FIA's first priority and at the same time no one should be allowed to abuse government officials," the FIA statement read.