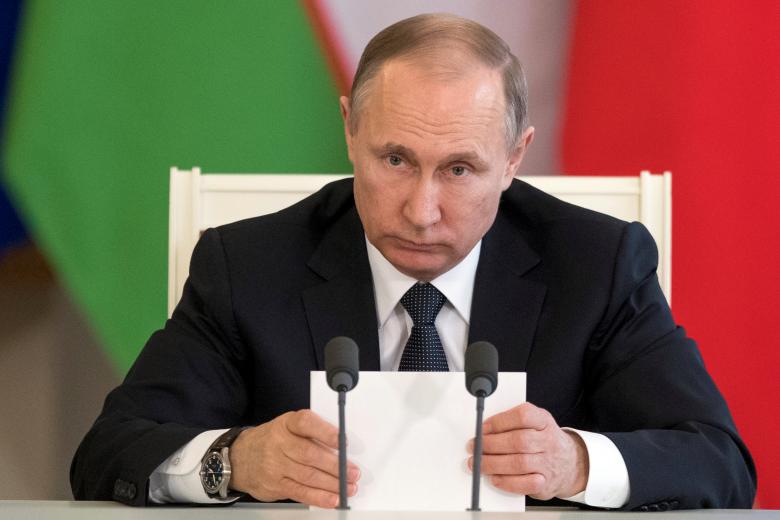 ---
ISLAMABAD: Russia on Friday offered to host peace talks between the Afghan government and the Taliban, the Russian foreign ministry said after it hosted diplomats from the regional countries in Moscow.

"The third round of consultations on the Afghan issue was attended by representatives of Russia, Afghanistan, China, India, Iran, Pakistan, Kazakhstan, Kyrgyzstan, Turkmenistan, Tajikistan and Uzbekistan," the Russian Tass news agency quoted a foreign ministry statement as saying.

This was the third meeting Russia has hosted in four months to push for political negotiations. "The US had been invited to take part in the consultations but it refused [to attend] for reasons unclear to us," it added.

Pakistan urges Afghan Taliban to shun violence

According to the Russian foreign ministry, ways and means to coordinate regional efforts for facilitating the process of national reconciliation in Afghanistan and bringing peace there topped the agenda.

"The parties [concerned] had a frank and thorough exchange of views on the current political and military situation in Afghanistan as well as on its prospects and expressed common concern over growing terrorist activities in the country leading to rising tensions and increasing violence which adds to the predicament of the Afghan people," the statement said.

"The meeting's participants stressed that there was no military solution to the Afghan crisis [and] the only way to resolve it was by ensuring a national reconciliation using political methods in accordance with the United Nations Security Council resolutions."

Afghan Taliban signal interest in joining Moscow talks

"The parties reiterated their support for efforts being made by the Kabul government and the country's social and political circles which are aimed at bringing peace to Afghanistan … The parties also called upon Taliban leaders to abandon their activities aimed at using military force to resolve the conflict and turn to building direct dialogue on the national reconciliation with the Afghan government."

"The … participants welcomed Russia's proposal to provide a platform for the intra-Afghan talks," the statement added.

Urging the global community to continue to assist Afghanistan to stabilise the situation in the country, they said: "This is also vital to achieve early national reconciliation."

The meeting's participants also agreed to continue consultations in the Moscow format.

International Afghanistan Peace Conference starts in Moscow

Russia has been leading the regional initiative since the trilateral meeting between China, Pakistan and Russia was held in Moscow in late December last year. The talks were expanded to six nations in February this year.

Kabul had opposed Russian proposal during the February meeting to invite the Taliban to the April 14 meeting.

Additional Secretary Tasnim Aslam led the Pakistani team, which also include Mansoor Ahmad Khan, the director general for Afghanistan at the Foreign Office.
COMMENTS (2)
Comments are moderated and generally will be posted if they are on-topic and not abusive.
For more information, please see our Comments FAQ