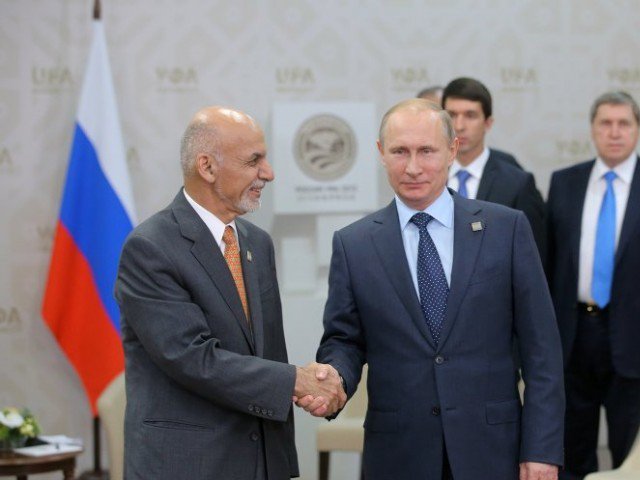 ---
MOSCOW: A new round of international talks, during the International Afghanistan Peace Conference being hosted in Russia, is set to start on Friday featuring a broader scope of regional players than before.

The countries including Pakistan, China, India, Iran and the Central Asian States have been invited to be a part of the conference. Additional Foreign Secretary Tasneem Aslam will lead Pakistan's delegation.

This is the third meet in five months, stepping up diplomatic efforts to find ways for reconciliation in the war-torn country and settling Afghanistan's drawn-out struggle and Taliban insurgency, Radio Pakistan reported.

Pakistan to attend 12-party Moscow peace moot

In December 2016, Moscow hosted a trilateral jump-start conference with China, Pakistan and Russia. The reconciliation process on Afghanistan expanded in February 2017, when Afghanistan, India and Iran also joined the second meeting.

Earlier in March, the Russian Foreign Ministry had said that at least 12 countries, including the United States and four central Asian states, will be invited to the Moscow conference.

The US – which has kept a military presence in the war-torn country since the North Atlantic Treaty Organisation (NATO) withdrawal in 2014 – was also invited but turned down the invitation despite Russia's insistence

However, the US President Donald Trump is dispatching his first high-level delegation to Afghanistan to begin to formulate a strategy for a war that has entangled NATO forces for over 15 years.

Afghan officials are hoping that the National Security Adviser HR McMaster will provide clarity from an administration that they feel has neglected their plight as it concentrates on crises in Syria and North Korea.

Russia hopes to rope in Taliban for Afghan talks

Before the Moscow conference, reports had suggested that Russia also wanted the Taliban's political representatives to join the talks. The Russian Foreign Ministry later ruled out the notion.

The entire Afghan peace process was started by China, Pakistan and Russia in April 2013 with its first meeting held in April in Beijing and the second in November the same year in Islamabad. After nearly three years, Moscow hosted a trilateral informal consultation last year.

Afghanistan, initially, was critical towards the process and was concerned about the growing contacts between Moscow and the Taliban. However, Afghan Foreign Minister Salahuddin Rabbani has recently said that Russia has assured Kabul that its contacts with the Taliban were aimed at encouraging them to join the peace process.
COMMENTS
Comments are moderated and generally will be posted if they are on-topic and not abusive.
For more information, please see our Comments FAQ