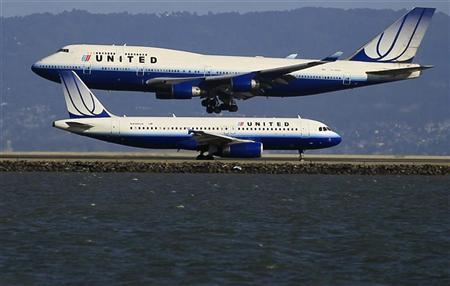 ---
United Airlines Chief Executive Officer Oscar Munoz on Tuesday issued an apology for the treatment of a passenger dragged from aboard one of its flights before takeoff on Sunday.

United Airlines under fire after passenger dragged from plane

"I want you to know that we take full responsibility and we will work to make it right," Munoz said in a statement, reversing earlier decisions not to apologise.


United CEO Oscar Munoz: I'm sorry. We will fix this. https://t.co/v8EPGsiDCi pic.twitter.com/eOPiYcagvo

— United Airlines (@united) April 11, 2017


The apology, however, could not stop the social media frenzy with major Airlines joining the trolling army:

Emirates responded to the United incident with a video highlighting awards received by the airline:

https://twitter.com/emirates/status/851845063999188994

Baby girl born mid-air on Turkish Airlines flight

The Royal Jordanian Airline went with a cheeky tweet, telling flyers "We are here to keep you united" ending it with a"Dragging is strictly prohibited".


We are here to keep you #united Dragging is strictly prohibited 🚫 pic.twitter.com/CSjZD7fM4J

— Royal Jordanian (@RoyalJordanian) April 10, 2017


In another tweet, the company tweeted an image of a pilot with the captain "Our pilots happily welcome you on-board our flights"


Our pilots happily welcome you onboard our flights! #RJFamily #BeSmart #BeJordanian #FlyRoyalJordanian pic.twitter.com/61ktoOWQdL

— Royal Jordanian (@RoyalJordanian) April 11, 2017


The best one however, was the Turkish Airline - they rose to the occasion by setting an example with its crew assisting in the delivery of a baby-girl during an Istanbul-bound Turkish Airlines flight.

When Adriana Huffington gave a shout-out to the airline, they humbly acknowledged:


Thank you @ariannahuff. We just do our best with ❤ for our guests' safety and comfort at all times. https://t.co/MjMaZlyfbW

— Turkish Airlines (@TurkishAirlines) April 11, 2017


While a photograph of Pakistan International Airline (PIA) also joining the trolling army surfaced, it is unconfirmed whether the airline sent the photograph out officially or if it was just a playful photo-shop expert trolling on behalf of the airline. The photo, nonetheless created a reaction on Twitter too. Here is the photograph as it surfaced on Twitter.


Hahaha pic.twitter.com/KyikTY5Qva

— omar r quraishi (@omar_quraishi) April 12, 2017
So #PIA are great people to fly with after all.
They never kicked out a single passenger ever. pic.twitter.com/MkNxcJ99UE

— Sabena Siddiqi (@sabena_siddiqi) April 12, 2017


Share your favourite tweets with us in the comments below.