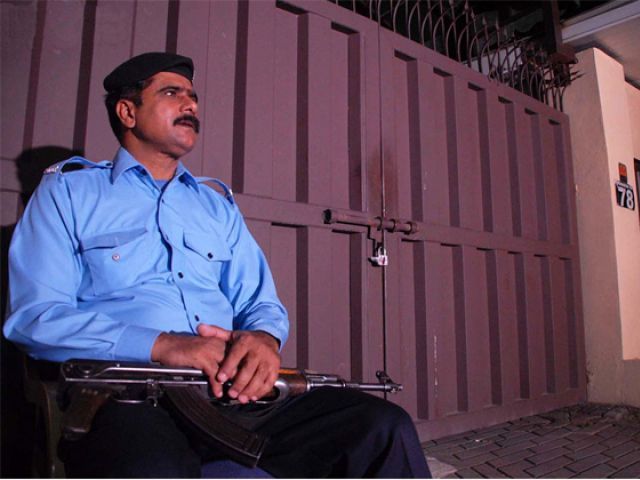 ---
ISLAMABAD: The Federal Investigation Agency has told a parliamentary panel that it has started probe against all local and international non-governmental organisations funding, supporting and disseminating blasphemous content and related activities in the country.

The FIA Deputy Director Noman Ashraf Bodla did not divulge much before the committee saying that investigations were underway and started a week ago.

"We have also arrested four people who are under investigation for spreading blasphemous content on social media but details cannot be shared as the investigation is still underway," he said.

Blasphemy: IHC directs authorities to block all social media if necessary

The FIA swung into action in compliance with the Islamabad High Court Justice Shaukat Siddiqui's orders on March 17 directing the agency to enquire about the NGOs operating in Pakistan with an agenda to spread blasphemous content and promote pornography.

Sharing details before the National Assembly's Standing Committee on Information Technology, the FIA deputy director Ashraf said that the authority had requested Pakistan Telecommunication Authority (PTA) not to block those websites and social media pages as FIA could not further probe the main users behind those sites.

Chairman of the committee, Capt (retd) Muhammad Safdar also remarked that they did not want to ban social media but NGOs were working on hidden agenda and against the ideology and Constitution of the country.

FIA arrests three for posting blasphemous content on social media

Minister for Information Technology Anusha Rahman added that there was always suspicion about such NGOs as during the passage of Cyber Crime Bill from parliament.

Reacting to the minister's statement, Muttahida Qaumi Movement's Syed Ali Raza Abidi said generalising NGOs for their activities would not be fair and if there was any misconception about any organisation then the government should take up those concerns with them.

Sharing updates on action taken by PTA, its chief Ismail Shah said that about 13,000 websites had been blocked while they also had a meeting through video link with social networking website Facebook.

Blasphemous content: Facebook will send team to resolve Pakistan's reservations

"Last Friday we talked to them and they are on board over all the blasphemous content and are willing to block any page promoting sacrilegious content," he said.

The committee chairman said he would raise the matter on the floor of the house.