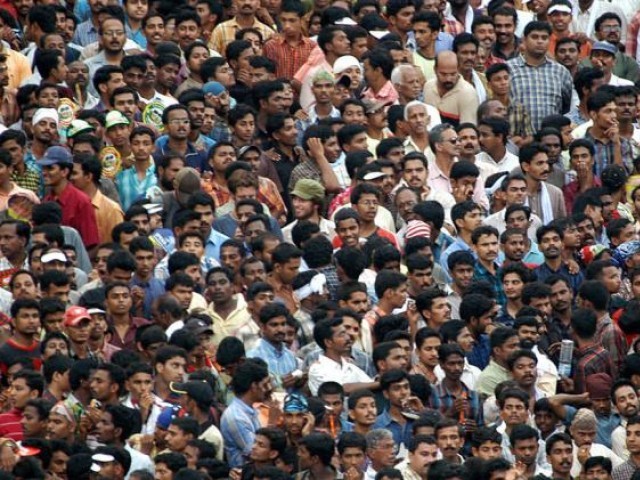 ---
PESHAWAR: The Khyber-Pakhtunkhwa (K-P) government has asked the federal government to include details of the individuals and families of the overseas Pakistanis in the current census operation for their cumulative effect with their native districts/province.

K-P Senior Minister for Local Government and Rural Development Department Inayatullah was presiding over a meeting, convened to ponder over impending issues in the on-going census on Friday.

The minister said inclusion of overseas individuals and families in the census operations will address the prevailing doubts in the minds of the general public and will lead to transparency, fairness and credibility to this significant national exercise of enumeration.

Census in first block of phase one in 63 districts to conclude on Monday

The meeting was necessitated to answer some of the inherent questions and apprehensions encompassing this biggest national statistical exercise. One of the serious issues which were discussed in the meeting was the counting of overseas Pakistanis in their native families and their cumulative effect on the total population of the district and province.

The meeting was told that according to the instruction for filling the census form, individuals out of the country for six months or more will be counted only and no further details will be asked.

Their number will not be included in the total number of households and consequently their cumulative effect will not be taken in the total population of the district. Inayatullah said the census data not only provides a base for the allocation of national and provincial assembly seats/constituencies but national and provincial resources are also distributed on the basis of these statistics.

He added that population has a very high weightage in the distribution of resources on national forums like National Finance Commission (NFC) and provincial forums like Provincial Finance Commission (PFC).

Headcounts begins while house-listing still incomplete

He said non-inclusion of overseas Pakistanis in the census will have serious implications for some of the poor and smaller provinces and districts. He pointed out that millions of inhabitants of this province are overseas, especially in Middle East to earn livelihood and excluding them from counting within the native district/province will result in significant underestimation of the population.

Inayatullah directed the quarter concerned to prepare a comprehensive report to be submitted to the K-P chief minister in this regard.

Provincial Census Commissioner Mumtaz Ali Khan assured the senior minister to take steps for the redressal of grievances in this regard and will take up the issue with higher concerned authorities.

The meeting was attending by the provincial census commissioner, Local Government Department Secretary Syed Jamal Uddin Shah, Delimitation Secretary Sajid Gul and others.
COMMENTS
Comments are moderated and generally will be posted if they are on-topic and not abusive.
For more information, please see our Comments FAQ