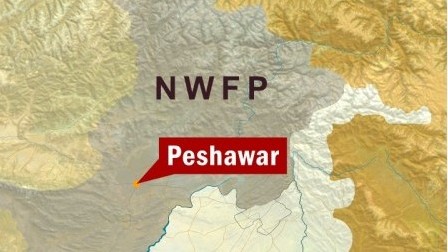 ---
PESHAWAR: Two lashkars voluntarily formed by the people of Adezai and Bazidkhel villages, both in the outskirts of Peshawar, feel that they have been left high and dry by the government.

Adezai village, some 25 kilometers south of Peshawar, borders the Darra Adamkhel region while Bazidkhel village borders Bara tehsil of Khyber Agency.

So far, at least 35 people from Adezai have been killed in the fight against militants and scores others injured, the chief of Adezai Qaumi Lashkar, Dilawar Khan, says.

One can see the signs of militancy in burnt and bombed markets in the village.

According to Dilawar, the lashkar was formed about two years ago and has two to three hundred volunteers always ready to fight. However, the costs have been high and the militants have attacked the villagers through suicide attacks, burnt their markets and tried to drive them to penury.

Moreover, militant activities are on the rise in the area, said Dilawar.

"We are fighting without weapons and salaries. We even held a press conference at the Peshawar Press Club to draw the authorities' attention towards our problems," he said criticising the government. The press conference did not lead to any results.

Dilawar also criticised the government for paying compensation to those who were killed in Qissakhawni Bazaar, saying that those who died fighting the militants are still waiting for government support.

The Adezai lashkar was formed by the former union council nazim of the village, Haji Abdul Malik, after he was released from detention on charges of leading militants in the area and attacking the police.

Malik was arrested on August 8, 2008, after a police flag march came under attack in the area. He was released on October 21, 2008 and took oath on the Quran at Badabher police station not to take part in militant activities. Malik, along with about a dozen people, was killed in a suicide attack on November 8, 2009.

Dilawar, who had earlier ended his family's feud with Malik's to fight the Taliban, was made the chief of the lashkar. Dilawar feels that they cannot turn their backs to the Taliban and that the fight against militants would continue.

Bazidkhel lashkar was formed once again by the village's union council nazim, Fahimur Rehman. It was organised when villagers killed nine militants of Lashkar-e- Islam, a self-styled vigilante group led by Mangal Bagh, on February 04, 2009, when they were trying to kidnap Rehman.

Lashkar-e-Islam retaliated by detonating an explosive-laden vehicle outside Rehman's house on February 17, killing five people and injuring 17.

And in November of the same year, a group of three people in burqas were gunned down by villagers when they were sneaking into the village a week after the attack which killed Malik.

As both villages are close to each other, the lashkars come together to help each other in case of danger, says Fahim.

Fahim argues that lashkars are 100 per cent successful in stemming militancy as they are made up of locals who know the people and the terrain of the area and have voluntarily taken a stance due to their own security concerns. Fahim says that the Bazidkhel lashkar comprises 500 to 600 volunteers, but if the need arises the number can increase to 6,000.

However, he too complains that they are fighting this war without monetary or any other kind of support from the government. Rather, he says that the government failed to fulfill promises it made to lashkars.

Professor Khadim Hussain, an analyst associated with Aryana Institute for Regional Advocacy and Research terms the phenomenon of militias "lashkarisation". He concedes that lashkars were a success in areas where locals considered the Taliban onslaught an attack. "Such lashkars were formed by relating family and the state – in the case of the family, the responsibility of participating youths lies with their elders, and they also worked with the police and paramilitary within a broader outline."

However, lashkars which were not voluntarily formed – such as in areas where the army after military operations armed and asked people to form militias – proved to be failures. He points towards Swat, Darra Adamkhel and South Waziristan as examples while he argues that lashkars in Badabher, Bajaur and Alizai in Orakzai Agency were successes.

SSP Operations Peshawar Karim Khan, while adding that lashkars have both pros and cons, terms their role against militancy as positive and says that that there has been good cooperation between them and the police.