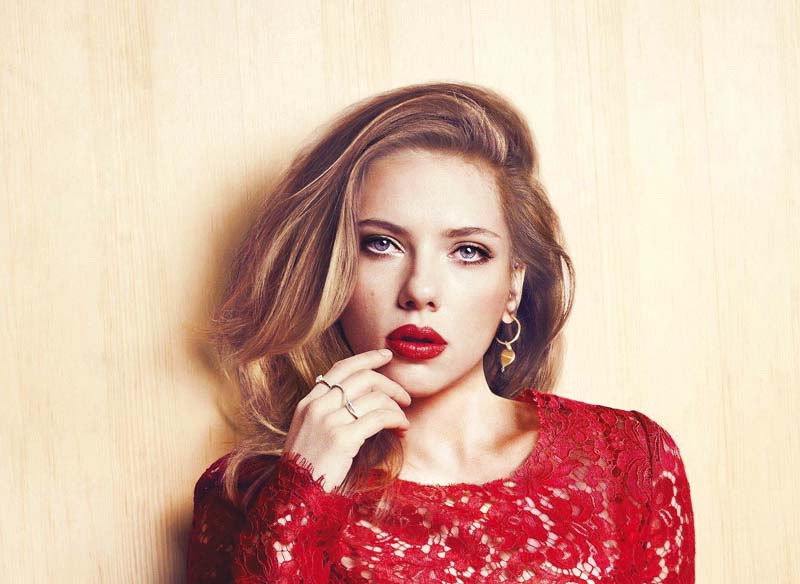 ---
Hollywood star Scarlett Johansson said she was "baffled" by Ivanka Trump's recent comments that she would prefer to be an advocate for issues behind the scenes of President Donald Trump's administration rather than in the public arena.

Speaking on stage at the Women in the World Summit in New York, Johansson said she was disappointed that Ivanka Trump, in an interview with CBS' 60 Minutes this week, said that the impact she would have with her father's decisions, "most people will not actually know about."

Scarlett Johansson files for divorce from French husband

"This idea that behind a great man is a great woman - what about being in front of that person or next to them or standing on your own? ... it's so old-fashioned, it's so uninspired and actually I think really cowardly. And I was just so disappointed by that interview that she gave," the star added.

A representative for Ivanka Trump did not immediately respond to a request for comment.

Avengers star Johansson, 32, recently parodied Ivanka Trump in a Saturday Night Live sketch last month that called the first daughter "complicit" within her father's presidential administration.

The sketch came amid questions about Ivanka Trump's possible conflicts of interest after it was announced that she would become an informal adviser to her father with an office in the West Wing.

Scarlett Johansson is top-grossing movie star of 2016

Trump has since said she would be taking an unpaid, advisory role to the president to allay ethics concerns, and would be joining her husband Jared Kushner, a powerful adviser to the president.

Johansson was also asked if she would consider a career in politics.

"I've always been interested in local politics, I think that's where you make the most effective changes in your community," the actress said.

"I would never rule anything out, but I have a very full life right now," she added.

Have something to add in the story? Share it in the comments below. 
COMMENTS
Comments are moderated and generally will be posted if they are on-topic and not abusive.
For more information, please see our Comments FAQ