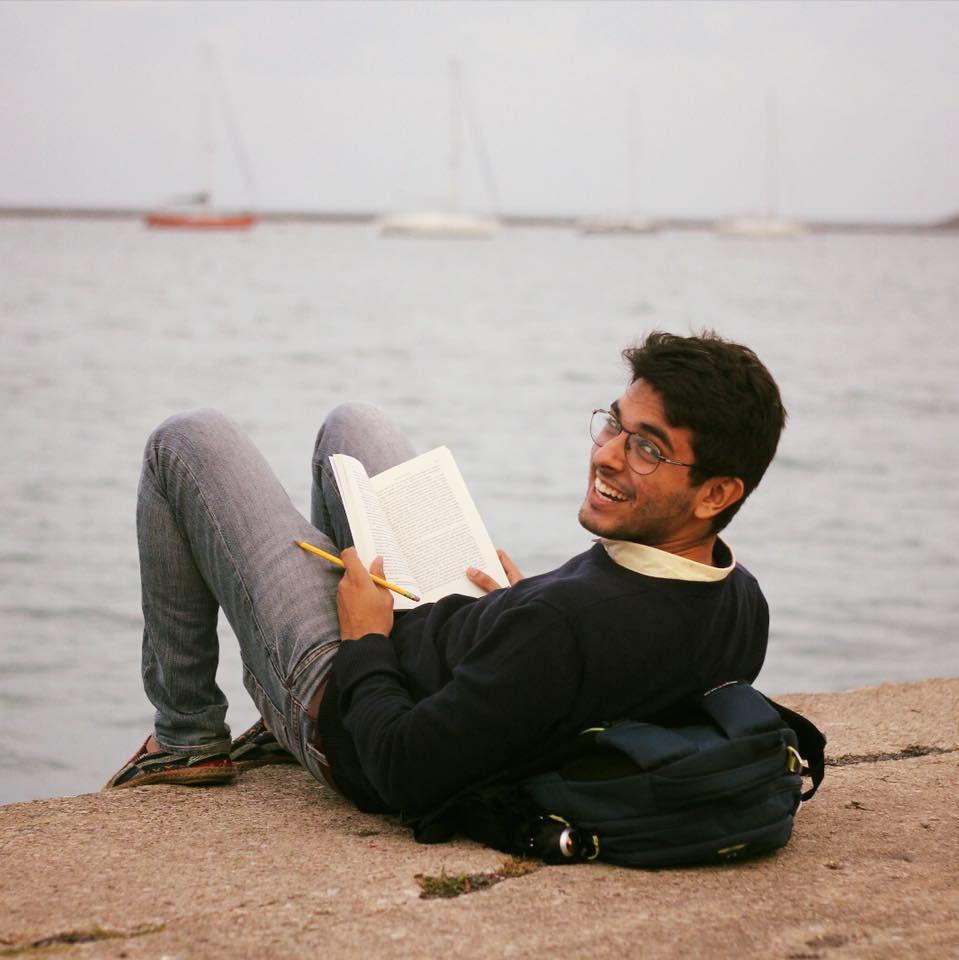 ---
Our cover has finally been blown. For decades, Pakistani students have managed to sneak their way into the United States secretly pouring millions of dollars in education fees into the US economy and adding diversity to their college programmes. For decades, top Pakistani brains have made sufficient breakthroughs in academic research in the US adding to their college departments. For decades, brilliant Pakistani professionals have graduated from top US universities to diversify and innovate the US markets.

But all this terrorism will now come to an end. The US finally realised our grand plan to bring down their country by developing their economy and opening up emerging markets for them.

Pakistani Fulbright scholar denied entry into the US despite valid visa

We were once the second-fastest growing and the seventh-largest ethnic group in the United States but clearly, we were just mooching off Uncle Sam and contributed absolutely nothing to the country. About 500,000 Pakistanis just sitting on the couch eating American doughnuts and planning the next terrorist attack in the country – it's just that Pakistanis are lazy which is why 500,000 people have only managed a handful of terrorist attacks in the last two decades.

A Pakistani even almost managed to get a US President elected. Huma Abedin would have finally managed to put Hilary Clinton – an ISI agent – in the White House, thus fulfilling the decade-long Pakistani plan to infiltrate the upper echelons of the states.

Hillary takes a leaf out of Imran Khan's playbook

We were so close – in Saqib Ali, Ali Sajjad Taj, Arif Alikhan, Shamila N Chaudhry we had mayors, advisors, delegates and representatives. They would have all come together at the right time to summon Captain Pakistan - he's the superhero who is going to bring the US down to zero. Saghir Tahir even managed to get elected on a Republican Party ticket – a Pakistani-Muslim elected representative in the Republican Party? That would be like Bernie Sanders being named the new khalifa of ISIS.

Clearly, Pakistani academics have contributed nothing to the United States and all these people are simply terrorists in the making. I applaud the decision of the US to deny entry into the US to Zia Shah, a Fulbright scholar. Zia Shah wanted to teach empathy, well how can he do that without having faced extreme prejudice himself? If anything, the US is helping him experience something crucial to his education and training work. One must face extremism to help others facing extremism.

All his work in developing peace and empathy would have led to so much terrorism. We all know peace is only a euphemism for war – why else would the US claim to be the most peace-loving nation in the world? You want some peace? Here are some bombs instead.

Now Donald Trump is here to put an end to all this academic terrorism being exported from Pakistan. It is time to make the Fulbright program fully dim. No more H-1B visas for the top of class graduates, no more opportunities to bring their unique expertise and specialisation to America and no more curry. Face it, if it wasn't for Britain and America, we would not even have curry. No Pakistani in Pakistan has ever had curry or naan bread – which by the way is just naan! That would be like calling it chai tea – wait a minute Starbucks does have a chai tea option.

Pakistan doesn't need Starbucks

If Pakistanis didn't want to become terrorists, why would they learn chemistry and aeronautical engineering in America? All these academics are simply pretending to be peace-loving. They are all covert spies. As soon as the global call to jihad happens Akbar S Ahmed will leave anthropology and raise havoc on America like The Mummy Returns – it will be a bigger disaster than Brendan Fraser's career.

Ayesha Jalal will stop teaching history at Tufts University and start making the United States itself history. Adil Najam will leave teaching Geography and work towards wrecking geography – the Grand Canyon is about to get so much wider.

Farooq Azam will leave marine microbiology and accept his real secret identity – Pakistani Aquaman. Some time ago, he had to apply for asylum in the United States after he was repeatedly hunted by Baloch fishermen off the coast of Karachi.

10 ways to enter the United States if you're a Muslim

Saleem H Ali will stop researching the environment and start working on destroying it. But wait, Trump already has that covered so we Pakistanis can do what we love doing the most - just sit back and watch doing nothing.

We all know ISIS simply stands for Islamabad School of Institutional Scoundrels. It's about time we stop exporting these academic terrorists. These vile creatures are allowed to do their work here; maybe build a few more universities and colleges here too while they are at it.

This article is a work of satire.
COMMENTS (8)
Comments are moderated and generally will be posted if they are on-topic and not abusive.
For more information, please see our Comments FAQ