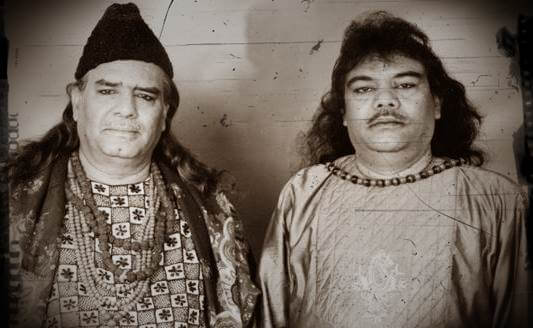 ---
LAHORE: The 23rd death anniversary of the legendary qawwal Ghulam Farid Sabri is being observed in Lahore today, with many of his fans and colleagues paying homage to his life and career. The singer passed away from a heart attack on April 5, 1994, after which his son Amjad Farid Sabri took over the family tradition until his own death in July last year.

Ghulam Farid was born in Rohtak, a village in Indian Punjab, back in 1930 and migrated to Karachi after Partition. He began training in qawwali under his father Inayat Sabri, who was also a renowned musician.

This US based qawwal group vows to change the outlook of Qawwali

The qawwal was just 16 when he delivered his first performance, at the urs of Mubarak Shah in Kalyana, India. After relocating to Karachi, Ghulam Farid and his brother Maqbool got together and soon came to be known as the acclaimed Sabri brothers who introduced a new, raw side of qawwali in Pakistan.  Their careers took off soon after Ghulam Farid released his 1958 qawwali Mera Koi Nahin Hai Tere Siwa. Thereafter, the duo delivered success after success, with qawwalis such as Sarela Makan Se Talab Hui, Bhardo Jholi Meri, Saqia aur Pila and Tajdar-e-Haram, amongst many others.

"The Sabri brothers formed the golden era of qawwali in Pakistan. Even today, some of our villages have a tradition to start their day by listening to the voice of Ghulam Farid Sabri," folk singer Shoukat Ali told The Express Tribune. Time passes and we forget those who have passed away too. But that's not the case with Ghulam Farid…people are still listening to Tajdar-e-Haram. He was truly one of a kind and will be missed forever."

Another renowned qawwal duo, Sher Ali and Meher Ali, claimed that the very history of qawwali in Pakistan kick started with the Sabri brothers. "There may be many people who listen to or sing qawwali but its true followers will know that only three names matter in the genre: Ghulam Farid Sabri, Nusrat Fate Ali Khan and Sher Ali and Meher Ali," they said, jointly. "Amongst us, Ghulam Farid was the most popular as he introduced qawwali in Pakistan. After him, Amjad was taking his music further but he was also martyred. We salute the services the Sabri family had made to qawwali," they added.

Ustaad Naseerudin Saami to collaborate with Grammy winning musician

Musician Mohsin Raza echoed similar sentiments. "It wasn't just Pakistan Ghulam Farid introduced qawwali to but the rest of the world too. He was just as popular abroad as he was in Pakistan and his style was unique and impressive, he said. "Such greatness comes once in centuries and his work will remain an asset to Pakistan forever."

Have something to add to the story? Share it in the comments below.