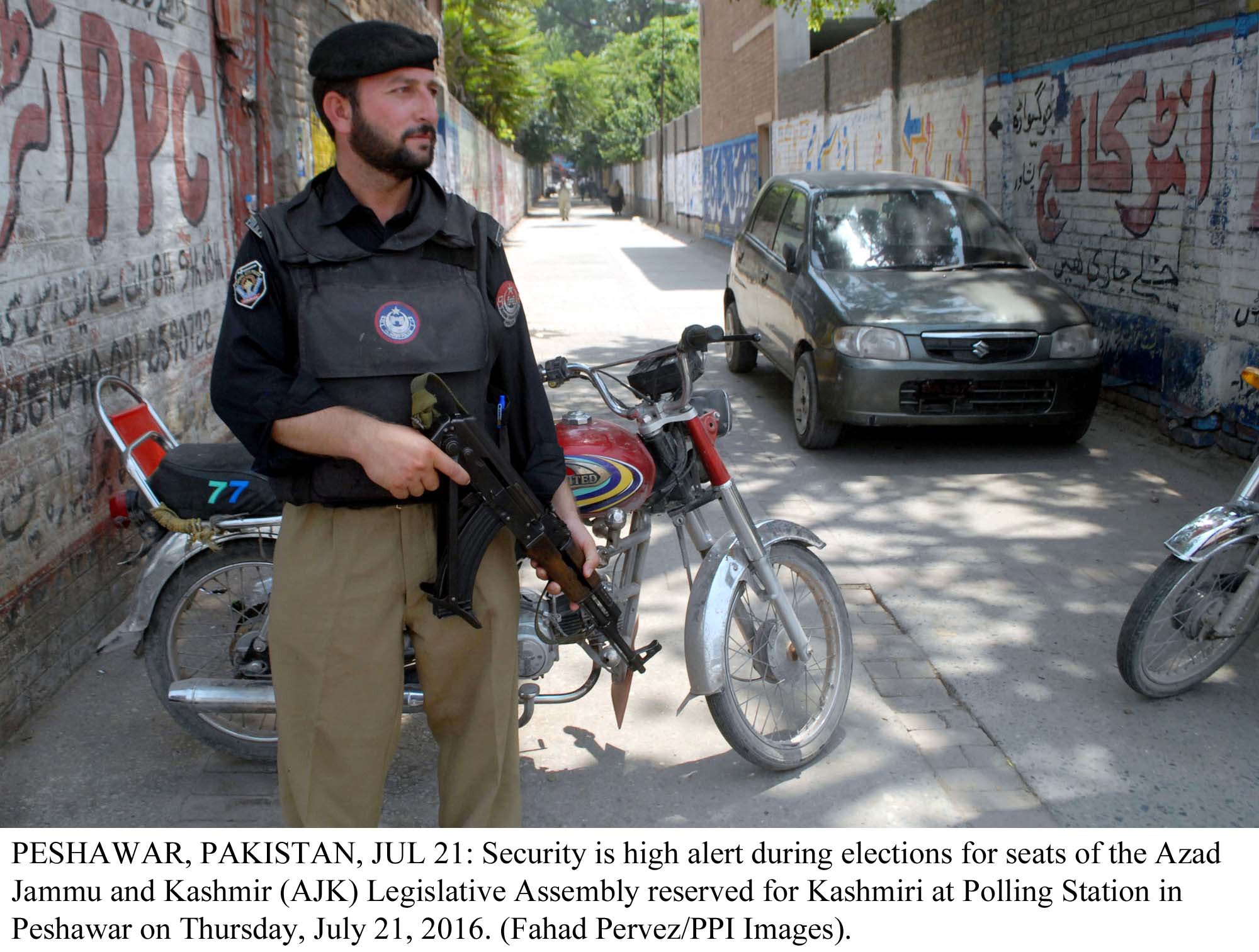 ---
PESHAWAR: The Khyber-Pakhtunkhwa (K-P) police chief has said the police force of the province will continue to remain free from political interference and independent at all costs.

Inspector General of Police Salahuddin Khan was addressing newsmen after a meeting of police policy board at the Central Police Office on Monday.

He said the K-P police had sacrificed around 1,500 men in the war on terror.

The police chief said the conviction rate in terrorism cases had increased from 11 per cent to 36 per cent in three years due to the efforts made by Counter Terrorism Department and prosecution.

He said investigation needed more attention to further increase it in criminal as well as terrorism cases.

"Effective law enforcement is not possible without prosecution and investigation," he said and added that they wanted to invest in the capacity building of policemen of all ranks and much attention would be paid to it.

He said that the policy introduced three-and-a-half-year ago by former IGP Nasir Khan Durrani would be followed as it is.

Highlighting his policy, he said that those policemen who were found involved in corruption would not be spared while those who performed efficiently would be rewarded.

"The new police act 2017 has given more power to the IGP and I would exercise it with the help of police policy board which is a representative body of police comprising high ranking police officials," he informed reporters.

Akhtar Ali Shah likely to be made K-P police chief

The K-P police was on the right path as far as its counter terrorism policy was concerned and the force needed to stick to it.

"Let me tell you I want to implement the new police act in its true spirit in the following months with the help of other stakeholders in the K-P government," he added.

The new act will ultimately benefit the general public as it contained a full check and balance mechanism for the force.

"Capacity building is our main focus for police force and we want to pay more attention to it and various training programmes will continue in this connection," he said.

"My phone number 0340-6555333 is available to general public for all kinds of complaints," he said. "They could send an SMS on it round the clock and would get a reply."

The media should contribute towards highlighting the issues and shortcomings in the police force so that these could be addressed.

The IGP said that he was trying his level best to bridge the gap between the general public and police. The policy of not to register FIRs in criminal cases will not be tolerated in police stations as ignoring crime cannot eliminate it, he added.

He also said the police force will stay in touch with the families of martyrs and their problems will be solved on a priority basis.

It is pertinent to mention that by not succumbing to political pressure, there will not be any out of turn promotions, favourable appointments and intentional transfers and postings in the police force.