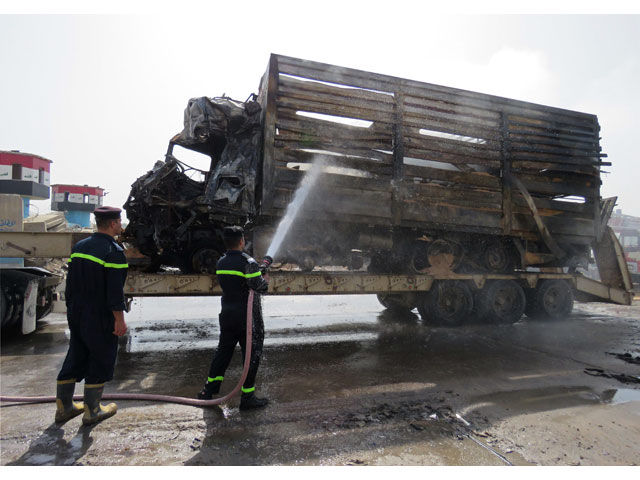 ---
BAGHDAD: At least 14 people were killed when a suicide bomber detonated an explosives-rigged vehicle at an entrance to Baghdad, in an attack claimed by the Islamic State group, officials said Thursday.

The blast, which hit the checkpoint at the main southern entrance to the city on Wednesday night, also wounded at least 36 people, the officials said.

IS issued a statement claiming the attack, saying it was carried out by a suicide bomber driving a truck "carrying several tonnes of explosive material."

The militant group overran large areas north and west of Baghdad in 2014, but Iraqi forces backed by US-led air strikes have since regained much of the territory they lost.

Baghdad car bomb kills at least 15

Iraqi security forces are now battling IS in west Mosul, the last city in the country in which the militants hold significant ground.

But even the full recapture of Mosul will not do away with the threat of IS bombings that have plagued Iraq for years. The militant group still holds territory in the country's west, as well as in Syria.

And even the loss of all that territory would not prevent it from reverting to underground insurgent cells carrying out bombings against civilians and hit-and-run attacks on security forces.
COMMENTS
Comments are moderated and generally will be posted if they are on-topic and not abusive.
For more information, please see our Comments FAQ