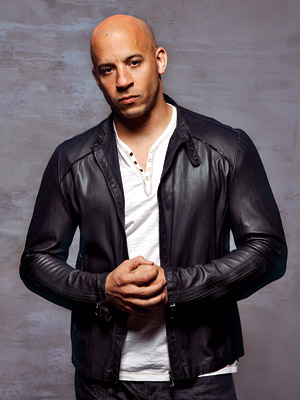 ---
Universal Pictures just surprised everyone by debuting The Fate of the Furious – the eighth instalment of its action-packed hit series –at the recent ComicCon, stated The Hollywood Reporter.

Actor Vin Diesel – the films' producer and leading star – took the stage on Wednesday to talk about the super-successful film franchise, which he's been a part of from the very beginning.  "One of the things we're so proud of with this chapter is how much we defied expectations. As the world sees this movie, it'll see how it's the beginning of a new trilogy," he said, adding that a few new characters have been written into the script for The Fate of the Furious.

In fact, a ninth and tenth instalments have also been announced. As expected, Vin brought up the late actor Paul Walker, who died in a car crash before the seventh instalment was released. "Part of Paul's legacy lives through every frame that we shoot. There is something beautiful about that," stated the xXx: Return of Xander Cage star.

A 'Love Actually' sequel is actually happening!

According to Vin, it was actually Paul who had promised to make an eight film for the franchise so that is why, he has kept it in his mind. "We never want to let Paul down," Vin said, receiving much applause from those present. He was joined onstage by director F Gary Gray, Tyrese Gibson, Ludacris, Kurt Russell and new addition Charlize Theron, who plays the villain. "The last time I was on this stage, we were here with Paul Walker. We move and operate in honour of our brother," said Tyrese.

The Fast films have been a permanent part of Universal's annual ComicCon presentations over the last few years, with the release date for Fast & Furious 5 being announced on the very same stage back in 2013. The release date for the eighth film was also revealed here in 2015.

The Fate of the Furious hits theatres on April 14 and also stars Dwayne Johnson, Jason Statham, Michelle Rodriguez and Scott Eastwood. It sees Vin's character Dom getting seduced by a woman and falling into a world of crime, betraying those closest to him.

Have something to add to the story? Share it in the comments below.