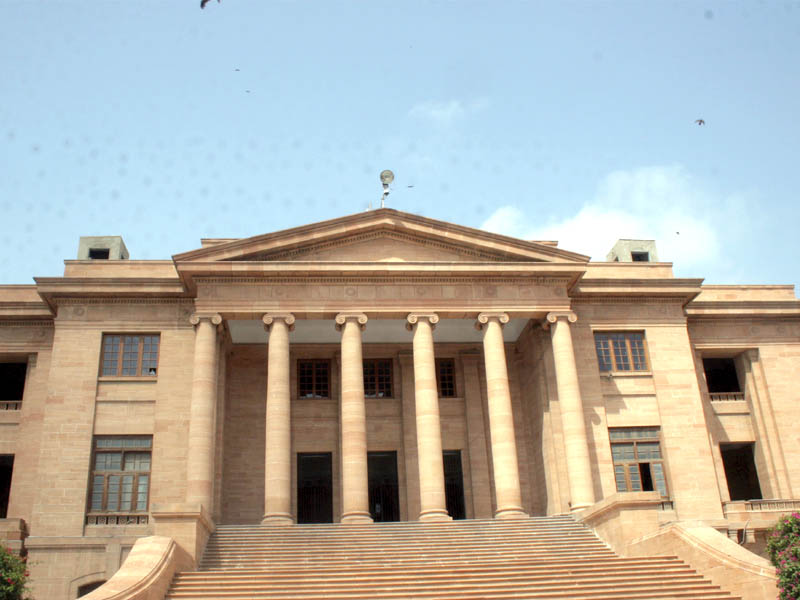 ---
KARACHI: The Sindh High Court (SHC) granted on Monday more time to the provincial government, as a last chance, to file comments on a petition seeking implementation of the Sindh Consumer Protection Act, 2014.

A two-judge bench, headed by Justice Munib Akhtar, directed the additional advocate-general to submit comments by April 25.

The issue of non-implementation of the consumer rights law was taken up in court by Amity International, a non-governmental organisation (NGO) that had taken the provincial government to court.

Irked by buffalo dung, man takes neighbour to court

Imran Shahzad informed the judges on behalf of the petitioner that the consumer protection bill provided for protection of the rights and interests of consumers in Sindh, adding that consumer courts were supposed to be established to address the complaints of the consumers. He claimed that the consumer courts were functioning in all the other provinces except Sindh and dealing with the consumers' problems according to the law in their jurisdictions.

He argued that the commissioner of Karachi ought to have deputed all the deputy commissioners to check the prices and quality of essential commodities and if they were found defective or expired then cases should be sent to the consumer courts for a trial against the accused sellers.

Shahzad said shopkeepers across the province were selling goods of low and defective quality at higher prices, as the consumer protection laws were not being effectively implemented. As a result, the public at large were suffering and paying exorbitant amounts to buy substandard items, he added.

Therefore, the court was pleaded to order the relevant authorities to implement the Sindh Consumer Protection Act and establish consumer protection courts in all districts of the province.

Woman takes family to court for harassment over conversion

During Monday's proceedings, the additional advocate-general requested more time to file comments on behalf of the provincial authorities, as the time granted earlier lapsed.

The petition was filed last year but the authorities failed to even file their comments despite being allowed additional time on different occasions.

This irked the judges who allowed time till April 25 as a last chance to the provincial government to file comments regarding implementation on the law.