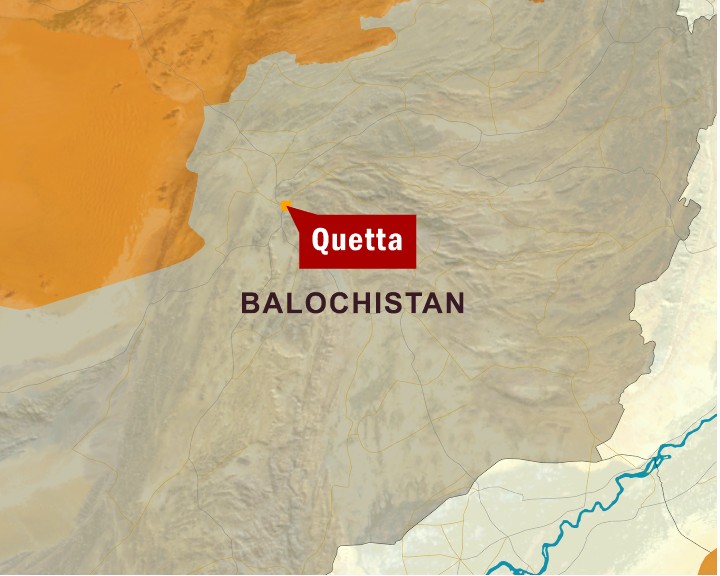 ---
QUETTA: Suspected militants have threatened several girls schools in Quetta to follow "proper Islamic dress code" or else they will be attacked.

The threat was issued in letters sent to several girls school in the provincial capital. The letter warned teachers and administrators of dire consequences if they ignored the letter. It claimed that informers of militants were present among students and teachers in all schools of the province. A Baloch insurgency and sectarian clashes have claimed hundreds of lives over the past three years in the province. But threats to girls schools have been uncommon in the province, especially in Quetta.

"We received a letter by post a month back and we immediately asked the authorities for police protection," Surya Jabeen, administer of Killi Shiekhan Girls High School, told The Express Tribune. She lamented that the local administration was not taking the threat seriously nor had it provided police protection to the school. "Around 1,500 students are enrolled in our school," Jabeen said. "And all of them and the staff are scared now." However, Jabeen said parents of their students were not demoralised.

"Turnout of students at the school hasn't been affected," she said. Similar, letters were also sent to Central High School and Saryab Mill High School. Provincial Education Minister Tahir Mahmood confirmed that several schools in Quetta received threatening calls and letters. "It is not our responsibility to provide security to these schools," Tahir told The Express Tribune. "Our job is to impart education and improve its quality," he added.

A few days back, a threatening letter was sent to a school in Mastung Town, some 50 kilometres south of Quetta, by a militant organisation calling itself 'Harkat-ul-Mujahideen'. The home ministry has directed the authorities to tighten security at all educational institutions and foreign aid agencies in the province. "Foolproof security is being provided to all schools," an unnamed official told The Express Tribune. Pakhtun and Baloch nationalist parties do not rule out the possibility of the Taliban's existence in Quetta.

"If the Taliban exist in Quetta or elsewhere in Balochistan, then the government should take action against them," said Usman Kakar, provincial president of the Pakhtunkhwa Mili Awami Party (PMAP). Habib Jalib, Central General Secretary of the Balochistan National Party (BNP), said that the Taliban had taken shelter in the garb of Afghan refugees in Quetta. "The government must crack down on Afghan refugees," he added.

Published in the Express Tribune, May 16th,  2010.