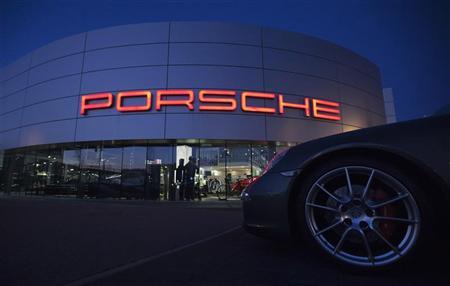 ---
Luxury car-maker Porsche announced record-breaking sales for 2016 and while most companies may distribute the profits back to shareholders, the German company has made another announcement which will make you wish you worked there.

Porsche is celebrating its record-breaking sales by giving every single one of its 21,000 German employees a €9,111 bonus.

The amount of the bonus is a nod to Porsche's famous 911 model and will be issued to every employee from the senior staff and engineers down to the line workers, janitors and cafeteria workers.

'World's best boss' treats employees to all-expenses paid Maldives vacation

"For Porsche, 2016 was an eventful, emotional and above all, a highly successful year," Oliver Blume, chairman of the executive board of Porsche AG, said in a statement. "The expertise and passion of our staff forms the basis of a successful future for Porsche."

Most successful year in the company's history: Employees at #Porsche AG will receive a voluntary bonus. More info: https://t.co/3uv6nqsggt pic.twitter.com/ktMTeGwWi5

— Porsche Newsroom (@PorscheNewsroom) March 22, 2017


However, handing out four-figure bonuses isn't new to Porsche. Last year, the car-maker gave every German employee €8,911 in extra cash.

Work hacks: How to choose the best office chair

But the company isn't the only one to thank for such generous offerings. Credit must also be given to the labour policies in Germany which has stronger unions and labor representation at the highest levels of power in large companies.

Employees are offered the opportunity to take part in their company's top decision making through groups called "works councils."

This article originally appeared on Mashable.


COMMENTS (5)
Comments are moderated and generally will be posted if they are on-topic and not abusive.
For more information, please see our Comments FAQ