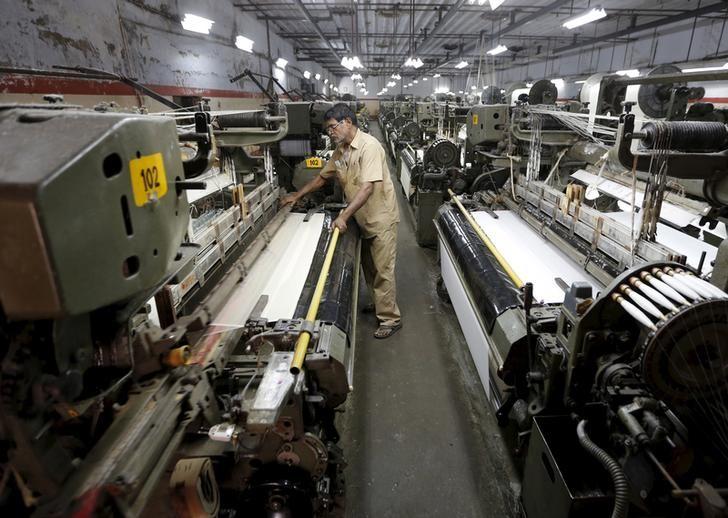 ---
KARACHI: We often hear that Pakistan's textile exports are not growing and that the country is lagging behind especially compared to Bangladesh. But why is it that the industry that receives so many incentives from the government is barely able to sustain itself?

Considering that the textile industry contributes about 60% to the country's total exports, successive governments have tried their best to support it so that overall exports could be increased.

Like previous governments, this government has also doled out different packages to the industry, but the situation has remained the same over the past four years. In fact, instead of increasing, Pakistan's exports have declined by 20% in the tenure of the current government.

Some of the major problems faced by the textile sector are similar to the other industries like security concerns and energy shortages. But there are some issues that are textile-specific.

Textile bodies put off black day protest plan

Factory owners have squarely placed the blame on government policies, security conditions and high cost of doing business. However, analysts and industry experts do not completely agree with them.

Why does Pakistan lag so much behind Bangladesh?

Analysts typically point to Bangladesh's least developed country (LDC) status as the main force that made it a powerhouse of finished garment exports. The country is now the second biggest garment exporter in the world, just behind China.

Invest and Finance Securities CEO Muzammil Aslam also believes that one of the major reasons why Bangladesh has moved ahead of Pakistan is due to its advantage as an LDC.


SOURCE: PAKISTAN AND BANGLADESH BUREAUS OF STATISTICS

According to the United Nations, there are 48 LDCs that have the lowest socio-economic indicators in the world. These countries get tax exemptions in developed markets like the European Union (EU) and the United States (US), which help them increase their exports.

Since Pakistan is not in this list, it does not enjoy the import duty benefits like Bangladesh.

One of the biggest problems for Pakistan is that its annual cotton production has dropped considerably from about 15 million bales to just 10 million bales. As a result, the country imports cotton and this increases the cost of production, said Aslam.

Pakistan is the fourth largest cotton producer in the world after China, India and the US. Despite having this advantage, Pakistan has been unable to compete with Bangladesh, a country that imports almost 95% of cotton.

Is devaluation the only way to increase exports?

Textile industry's revival: Bailout package worth Rs175 billion prepared

Leading textile exporters say Pakistan has been left behind in the region because of a stronger rupee against the dollar. However, if we look closely at how exchange rates of Pakistan rupee and Bangladesh taka have moved against the dollar in the last five years, this claim looks very weak.

From mid-2011 to mid-2016, the rupee depreciated from 85.9 to 104.6, down 21% against the dollar. In the same period, Bangladesh taka depreciated by just 5.2% from 74.4 to 78.3 against the dollar. Going by this logic, Pakistan's textile exports must have increased much faster because its currency depreciated more than four times compared to Bangladesh taka. But the reality is completely opposite.

The rupee lost considerable ground against the dollar from 2012 to 2013 when it moved from 90 to 108. But it then strengthened to 98 and swung in the range of 98-105 during 2014 and 2015.

The rupee finally stabilised in the range of 104-105 at the start of 2016 and it still remains the same for over one year.

Analysts say currency depreciation is just one of the ways through which a country can temporarily support its exports, but this is not a long-term solution.

Opportunity lost

Today, China, the world's largest apparel exporter, is facing problems due to rising labour wages.

The rise in labour wages to over $1 per hour meant apparel manufacturing, a $80 billion industry in China, could no longer be done cost effectively, said Saquib Saeed, an entrepreneur who has worked in Bangladesh's garment industry. This challenge had to be taken over by Bangladesh, Pakistan and Vietnam where wages are less than one-third or about $0.3 per hour. After China, only these three have the economies of scale and the idle labour capacity, he added. Pakistan should have taken at least one-third to half of this $80 billion apparel share. But instead, it largely went to Bangladesh and Vietnam.

"Sadly, both weren't even cotton producers like Pakistan. Nor did they have large-scale upstream industry such as ginning, spinning, weaving and fabric processing, like we do," said Saeed.

Textile industry: PTEA blames govt for falling exports

However, there are some who believe that despite all the shortcomings, the government should continue to support the textile industry.

"Due to the importance of the textile industry, the government needs to provide support to this sector," said JS Global Limited analyst Ahmed Lakhani.

He believes that concerns that the over-valued rupee is hurting textile exports are quite valid, especially when regional countries have supported their exports through currency devaluation.

"Over-valued rupee is a genuine problem that is pulling back the textile industry's growth," he added.

Published in The Express Tribune, March 24th, 2017.

Like Business on Facebook, follow @TribuneBiz on Twitter to stay informed and join in the conversation.