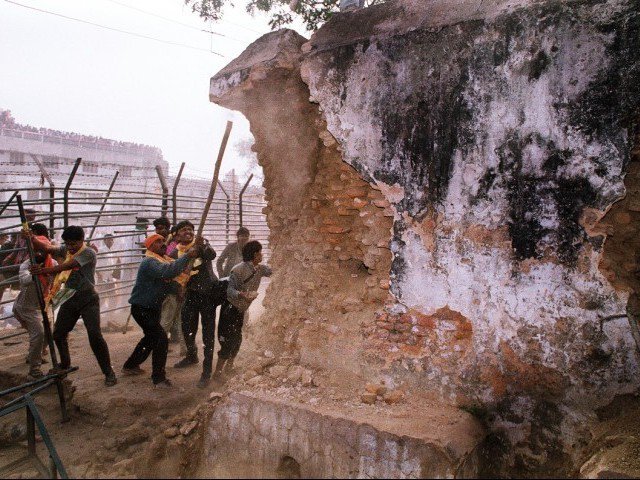 ---
Following the passage of nearly 24 years since the razing of the Babri mosque in India's Ayodhya, the country's Supreme Court called for fresh attempts to end the longstanding dispute.

The dispute centres around a plot in the state of Uttar Pradesh (UP) where the mosque is located. However, the site is also regarded as the birthplace of Hindu deity Rama.

The top court said attempts must be made by all sides to bring an end to the Ramjanmabhoomi-Babri conflict through a negotiated settlement, the Times of India reported on Tuesday.

India's RSS schools found promoting religious intolerance

Chief justice JS Khehar expressed willingness to serve as principal negotiator with the mediators, selected by parties to settle the nearly century-old dispute between Hindus and Muslims.

Khehar told Bharatiya Janata Party (BJP) leader Subramanian Swamythat he was willing to arrange another judge if the parties wanted him as a political negotiator.

However, the three-judge bench said both parties must be willing to adopt, what he called "give a bit and take a bit" to ensure meaningful and sincere negotiations.

While the bench observed that judicial orders would bind parties on the sensitive matter, with such efforts failing in the past, time is ripe for judicial intervention in the case.

Indians should hang heads in shame over demolition of Babri Masjid: Pranab Mukherjee

Demolition of the Babri mosque by Hindu mobs triggered some of India's worst riots, killing almost 2,000 people in 1992.

In 2010, a UP court ruled that the site should be split between Hindus and Muslims, saying the former would get two-thirds of the land, and be allowed to keep a makeshift temple, which was built over the razed mosque's central dome.