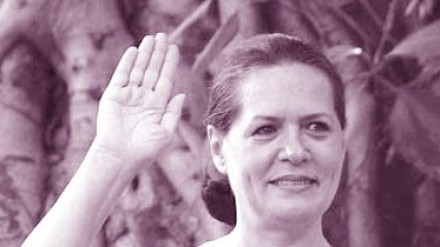 ---
NEW DEHLI: India's ruling Congress party chief Sonia Gandhi has spoken out in a mounting debate over a deadly Maoist revolt, saying poverty was at the root of the insurgency.

"While we must address acts of terror decisively and forcefully, we have to address the root causes" of the revolt, wrote the widow of assassinated former prime minister Rajiv Gandhi in an open party letter. The Maoists' growing strength highlights the need for development efforts to reach the "most backward districts," Gandhi said in the latest issue of the Congress party journal "Congress Sandesh," which appeared at the weekend. Gandhi is president of the left-leaning Congress and regarded as the power behind the government.

Analysts see her intervention as a sign the leadership is uneasy with the government's "action-first" approach, in an increasingly heated party debate on ending the unrest that has spread to 20 of India's 29 states. The rise of the Maoists reflects the need "for our development initiatives to reach the grassroots," said Gandhi, who has aggressively championed the left-leaning party's pro-poor programmes. Maoist influence is greatest in impoverished, remote areas, fuelling the arguments that growing social disparities thrown up by India's blistering economic growth have been a major factor behind the rebels' expansion.

Late last year, the Congressled coalition government launched a large-scale offensive involving six states worst-hit by Maoist violence. But the rebels' superior knowledge of local terrain has thwarted efforts to take to take them on in large numbers. In April, the insurgents massacred 75 policemen in a jungle ambush in central India, the deadliest attack by the Maoists in a single day. The rebels insist they are fighting for the rights of the poor in India's hinterland. Gandhi has been seeking to strengthen the party's pro-poor credentials in time for crucial state elections which may attract Maoist sympathisers or supporters.

Published in the Express Tribune, May 16th, 2010.