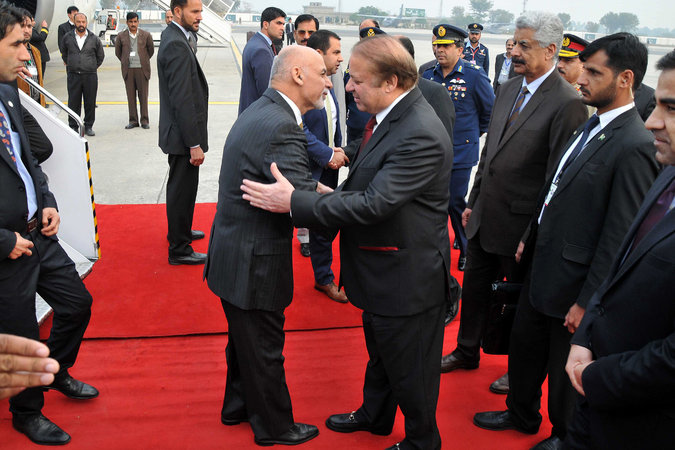 ---
Pakistan has very able diplomats but an underperforming diplomacy. Quality of diplomacy largely depends on policies. But diplomats do not make policies, the leadership does. And our leadership is still trapped in old assumptions about the world, about ourselves and other countries. In some ways, we are still trying to preserve the fiction of the old world.

Foreign policy involves making difficult choices, often between imperfect options. The worst choice you can make is not to make any choice. That is what we have done most of the times. We have let others make choices for us. Yes, the relations with China enjoy a national consensus and remain a success story but largely because the Chinese laid down the terms of engagement and drew up its broad parameters. And they did it so shrewdly it gave Pakistan an illusion of being an equal partner.

Pakistan to pursue diplomacy on CPEC

As for our other two "friends", Saudi Arabia and the US, they have tried to buy our friendship. And this does not work, especially when you are dealing with a superpower, as it demands too much and does not take no for an answer. The fact is that US-Pakistan relations have been sporadic, focused on limited interests, and have operated in the context of the two countries' differing interests, priorities and policies. And that is a recipe for recurring tensions.

The Saudis however have no such compunctions. They operate insidiously, and buy the friendship not only of the country but of its rulers as well. That is why the Saudi-Pakistan relationship has survived and prospered.

These two and a half relationships have enabled Pakistan to maintain a complaisant foreign policy and given enough margin of error to continue to live dangerously. You take away these status quo relationships and what are you left with? A whole lot of countries, especially in the region, with whom we have varying degrees of tension and conflict. Of course you cannot blame it all on Pakistan. It does after all live in a tough neighbourhood and has legitimate security concerns.

But Pakistan's fixed and unchanging position on India and Afghanistan, and its inability or reluctance to deal with what threatens these countries, like non state actors and the Afghan Taliban, has come to calcify Pakistan's foreign policy. And both India and Afghanistan have taken advantage of this apparent inertia and wrested the initiative from Pakistan. They have now ganged up and taken the fight to Pakistan. Pakistan is thus ending up having to fight on three fronts — grappling with serious internal security challenges and meeting the historical two front external threat.

Water issues: Pakistan, India back at the negotiating table

You cannot handle serious domestic and external problems simultaneously. In this situation countries usually end up prioritising domestic challenges and focus on such foreign policy issues that are aggravating the internal threats.

Instead of fighting both India and Afghanistan we ought to put the relations with India on the back burner. Pakistan can hold itself up against India. With a good professional army and the nuclear capability Pakistan need not worry about military threat from India. Pakistan's problems with India are mainly political and diplomatic.

It is dangerous for Pakistan to compete with India by supporting the Afghan Taliban and Haqqani Network because it will keep Afghanistan destabilised. And an unstable Afghanistan means unstable Pakistan. Has Pakistan thought of its implications for CPEC?

The solution is to focus on Afghanistan not on India. India is there in Afghanistan because it serves Kabul's purposes. There is a long bitter history of Pak-Afghan relations whose roots go back to centuries. Afghanistan has an identity problem with Pakistan. The two countries have a whole border that Kabul does not recognise and has irredentist claims. They may be providing sanctuaries to terrorists and insurgents operating against the other now but have harbored each other's dissidents for decades.

For the past four decades, Afghanistan has seen nothing but conflict and strife in which Pakistan has been both a part of the problem as well as solution. It is a badly messed up country. A report by the International Crisis Group some time ago had this to say: "Afghanistan operates as a complex system of multi-layered fiefdoms in which insurgents control parallel justice and security organs in many if not most rural areas, while Kabul's kleptocratic elites control the engines of graft and international contracts countrywide. The inflow of billions in international funds has cemented the linkages between corrupt members of the Afghan government and violent local commanders — insurgent and criminal, alike".

For Kabul to say that Taliban sanctuaries in Pakistan alone have caused Afghanistan's failure is thus not true. Afghanistan needs to understand that. Yet the sanctuaries have been a big part of the problem. And Pakistan needs to acknowledge that.

Pakistan reopens border with Afghanistan

Afghanistan has its problems and Pakistan its own and they have brought them on themselves. But problems of each are now tied to policies and conditions in the other country. And these can only be addressed by fundamentally changing the Pak-Afghan relations which, as someone said, is the mother of all the problems.

Not since the opening to China in 1963 has Pakistan shown any creativity in foreign policy. Now is the moment. Show some creativity in dealing with this headache called the Afghan Taliban. Ask yourself if you would like to have the Taliban rule in Pakistan. Why do you wish for Afghans what you don't wish for yourself?

Pakistan should not expect the Taliban to look after its interests in Afghanistan. They might do so but at a prohibitive cost to us. They will not only like to rule part of Afghanistan but also part of Pakistan as well. Or at least help the radical fraternity in Pakistan that will give them "strategic depth".

Pakistan needs to get Afghanistan on its side. It will improve Pakistan's relations with the US making it less receptive to the Indian propaganda. Pakistan of course cannot throw the Taliban under the bus just to please Kabul. But the two countries need to have a heart to heart talk, put their cards on the table and start thinking about each other in fundamentally different ways. This dialogue obviously will have to be brokered by someone both can trust. And who else but the two most concerned powers — China and the US — one putting pressure on Pakistan, and the other on Afghanistan. Don't rely on Russia; it is just fishing in troubled waters, using it as a card against Washington.

Meanwhile neither the border closure is a solution nor is any pious and perfunctory talk that has gone on for too long and does no good in a relationship as troubled and complicated as this one.

Pakistan has great strengths and enormous potential. Why is it jeopardising it by following obsolescent and self-limiting policies?

Published in The Express Tribune, March 21st, 2017.

Like Opinion & Editorial on Facebook, follow @ETOpEd on Twitter to receive all updates on all our daily pieces.
COMMENTS (5)
Comments are moderated and generally will be posted if they are on-topic and not abusive.
For more information, please see our Comments FAQ