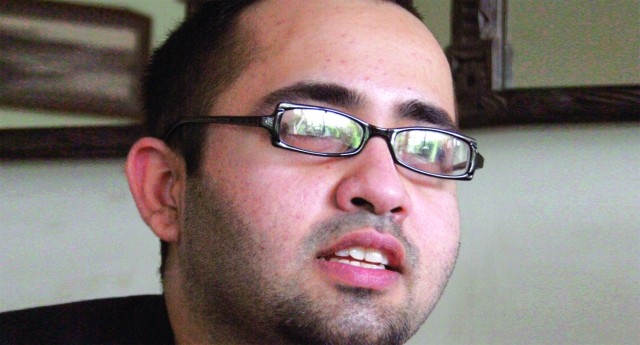 ---
KARACHI: Aamyre Tarique and Sana Rashid are two relatively new names that have recently come up.

The designers showcased their collection at Alliance Francaise on Friday afternoon. Tarique and Rashid's limited collection focused on embellishment and this season's en vogue silhouttes. Aamyre Tarique has become a household name, since he designed all the costumes of Moulin Rouge's theatrical performance in Karachi this month. Tarique also designs for the retail brand, Ego. He does their fashion forecast and specialises in cuts.

Tarique debuted with a embossed silk collection based on what he explains as "White, black and metallic; anything that has to do with Star Wars and Star Trek." Tarique told The Express Tribune that the response to his work has been positive. But even though he has been a part of the fashion industry for the last six years, he has not organised a fashion show as yet. But that looks set to change as Tarique believes it will "happen in the next six months."

But Tarique does not want to follow the usual path. "(I have) nothing to do with eastern clothes. Though I might make an attempt at menswear," he said. He will be touring Mauritius next month for an exhibition. The other designer on the bill, Sana Rashid, has worked with Junaid Jamshed, Ego and Yousuf Bashir. Her collection was titled 'Diva - Haute Couture'. It focused on casual and formal wear for every woman who desires to be, according to Rashid, "a beautiful diva."

Rashid's theme is based on fun and sophistication. Her collection showcased on Friday was based on long flowing dresses and kaftans. Using materials like chiffons and pure silk, her summer collection is "bright, with creative embroidery on it", she said. Rashid will be showcasing her work at exhibitions in Dubai and Mauritius next month. She has plans to open her shop at Zamzama within this year.

Published in the Express Tribune, May 17th, 2010.