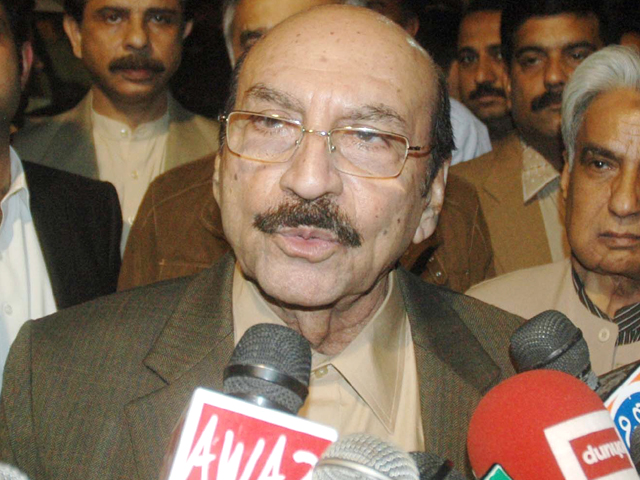 ---
KARACHI: The Sindh Coal Authority Board held its first meeting since it became part of the provincial government after 40 years.

The coal authority was headed by the federal government until now and the meeting on Saturday was its 27th since the board was set up. Sindh Chief Minister Qaim Ali Shah is the chairman while the vice chairman is Federal Minister for Water and Power Raja Pervez Ashraf. The chief minister informed the participants that Engro company has initiated a power plant of 200 megawatts in collaboration with a Chinese team.

Engro also intends to install a 1,000MW power plant, said Shah, adding that the alAbbas group is also working in Badin and they have signed an undertaking promising substantial power generation within two years. Shah said that Sindh possesses the best quality of coal with 175 billion tons of reserves in Thar and other deposits have been located in Badin, Thatta and Dadu districts.

The process of unearthing coal deposits is in progress across eight blocks where there are reserves for the next 100 years in each one, said Shah. Almost 60,000 people will work on a power plant at each block, he said, adding that $1.5 billion have been invested in the project by around four companies. Later on, the coal reserves in Lakhra, Thatta and Badin will also be used to generate power.

Sindh secretary coal and energy department Aijaz Ali Khan said that a scheme to conduct a hydrological study of the 22,000 square kilometres of Thar was approved at a cost of over Rs176 million, which has now been tagged with the World Bank. The procurement and installation of 25 reverse osmosis (water desalination) plants, worth over Rs39 million, in districts Badin, Jamshoro and Dadu were underway and are likely to be completed by June 2010.

The participants discussed the several agreements that have been signed with various investors for the development of coal projects in Sindh. They also reviewed the progress of Thar airport and a lodge in Islamkot, a road from Islamkot to the airport, the development of coal blocks, the establishment of a rescue station in Tharparkar, the exploration of coal and hydro-geological studies near Khorwah and the Sonda- Jherruck coalfield. People living near the coal mines will have to be resettled and they will be paid compensation, discussed the participants, while also considering the impact on the environment and other related issues.

A Sindh Coal Act will also be formulated and will be presented before the board before it can be approved. This act will regulate the functioning of the department. Shah stressed that infrastructure should be improved so that more investors are attracted and the World Bank is also approached for assistance. For this purpose, a Coal and Energy Authority will also be formed.

Published in the Express Tribune, May 16th, 2010.