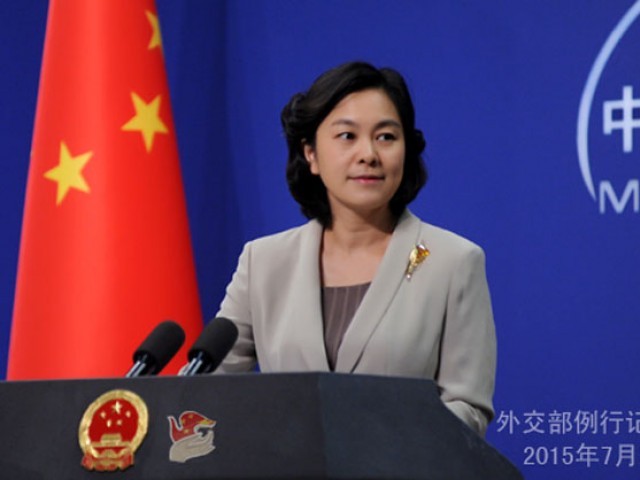 ---
BEIJING: China on Tuesday expressed hope that Pakistan and India will overcome their differences through a renewed dialogue process that stalled last year following increasing unrest in Indian-held Kashmir and Uri attacks.

"Both India and Pakistan are China's important neighbours and important countries in South Asia. China hopes that India and Pakistan can enhance mutual trust and improve relations through more dialogues. This is conducive to not only the two countries themselves but also to regional prosperity and development," said Chinese Foreign Ministry spokesperson Hua Chunying during a press briefing in Beijing.

Alarming arms race among Pakistan, India and China

The spokesperson added that China also looks forward to the early accession of Pakistan and India to the Shanghai Cooperation Organisation (SCO) as full members so they could work with other members for the security, stability, development and prosperity of the region.

"The memorandum on the obligations for India and Pakistan to obtain membership in the SCO was signed at the SCO Tashkent Summit in 2016. Currently, all sides are going through relevant legal procedures in accordance with the memorandum," the spokesperson said while responding to a question.

Relations between Pakistan and Indian worsened in September 2016, when militants attacked an army base in the held valley of Kashmir and killed 18 Indian soldiers, a raid New Delhi blamed on Islamabad.

Pakistan had denied involvement, but the diplomatic fallout and India's efforts to isolate Pakistan internationally continued, though failed.
COMMENTS (6)
Comments are moderated and generally will be posted if they are on-topic and not abusive.
For more information, please see our Comments FAQ