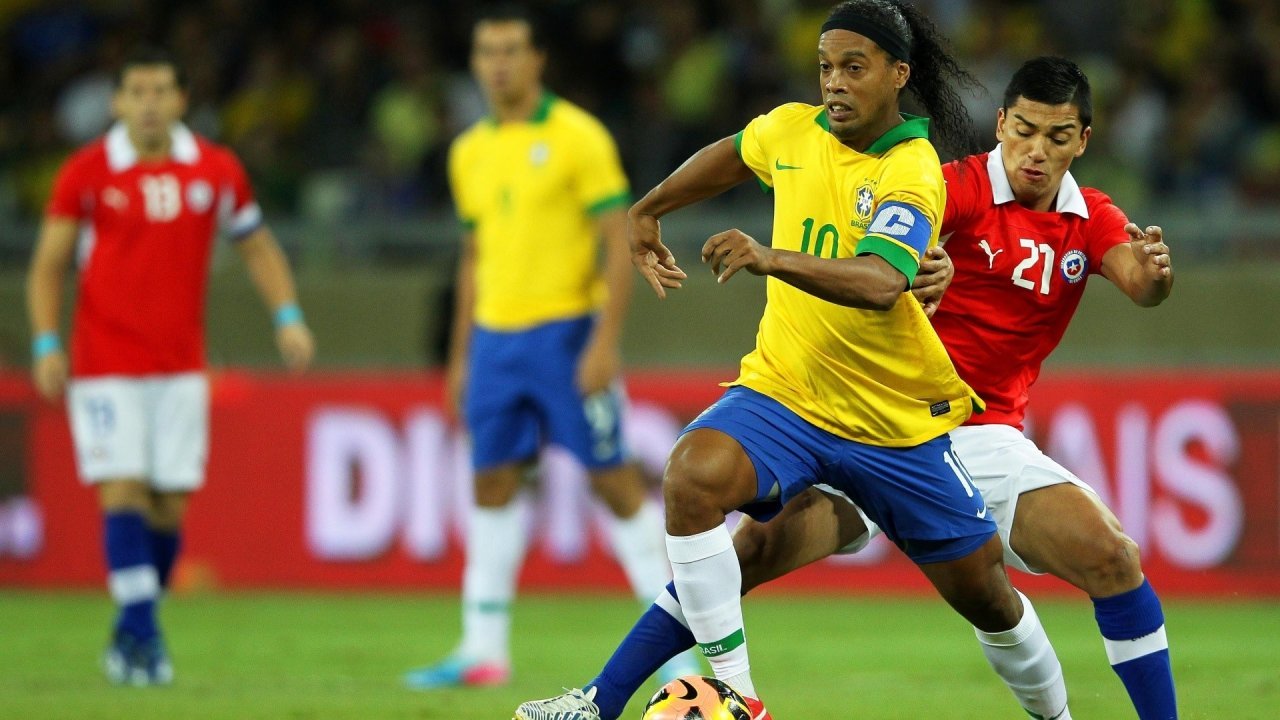 ---
KARACHI:

"This is the biggest event in Pakistan's sports history, it is way bigger than Pakistan Super League," said an excited Kaleemullah. "It is Ronaldinho who is coming here."

The Brazilian midfielder and Fifa Player of the Year 2004 and 2005 will be coming to Karachi to promote football with Leisure Leagues Pakistan. In a video released on the social media Ronaldinho can be seen holding the Pakistan flag and telling his fans, "I'm coming to Pakistan".


Football legend Ronaldinho to visit Pakistan


The former RFC Barcelona and AC Milan player will be following in the footsteps of late boxing Legend Muhammad Ali who visited Karachi and Lahore in 1988 and 1989. And this will very well be the second most momentous visit to Pakistan by an international sports icon.

"It was one my fantasies that is about to become real," Leisure League ambassador Kaleemullah told The Express Tribune. "But this is not just for Pakistanis; Ronaldinho is such a big name that the entire world will be looking at us because of it — it is an international event in fact. If Ronaldinho can come, then other big names in football will at least think about coming here too. It is more than football for Pakistan. It is a good sign for us; I feel everyone should support it. This will send out a great message to the world, that we are sports-loving, football-loving nation."


Ronaldinho appointed as Barcelona's ambassador


The 24-year-old has been a part of Leisure League along with other national players including Hassan Bashir, Muhammad Adil, Saddam Hussain and women's national team captain Hajra Khan. He was also a part of PSL franchise Quetta Gladiators as an ambassador, but he feels that for the first time in Pakistan, football will stage a bigger event than cricket.

"PSL is a positive step, a professional league, but certainly Ronaldinho's visit and hopefully playing a match here is a far bigger deal," said Kaleemullah. "There are few countries in the world that play cricket, but due to his visit, the people from 200 countries will be following us everywhere everyone knows Ronaldinho.

The Tulsa Roughnecks striker and former national captain said the experience of sharing a common field with Ronaldinho is amazing. "I'm a huge fan of Ronaldinho; just the thought that we'll share the same field is exhilarating. There are so many memories of him playing the 2002 World Cup for Brazil and then with Barcelona. He will be inspiring all of us even more with his visit."

Like Kaleemullah, national team midfielder Saadullah admitted that he has been a huge fan of Ronaldinho and believes the opportunity of having a legendary player in the country will only boost the game in Pakistan.

"It is just brilliant," said Saaduallh . "We can say that his presence will change many things. We haven't had any national or international tournaments because of the Pakistan Football Federation (PFF) controversy. There haven't been any opportunities to motivate the youngsters to continue with football. But if this legend comes here, this can bring people to their feet. People would see that if someone like Ronaldinho can come to Pakistan, without any achievement by the country in football, then what potential is there."

Saadullah highlighted the possibility of an exhibition match and said playing with or against Ronaldinho would be a surreal experience.

"Maybe we'll be playing with him, or against him, it can be anything," said Saadullah. "It was always my dream to meet him and it almost feels surreal to know that he is coming here."

On the other hand, former FC Dordoi midfielder and national player Muhammad Adil said that the visit will be historic, given no big names in football ever came to Pakistan.

"I loved his game when he used to play for FC Barcelona, then he is such a talented futsal player too, I feel we'll learn a lot from him," said Adil. "This is historic because no other player of this stature came to Pakistan before and may be no one will ever come in the future."

The feeling in Lyari

In Lyari, the heartland of football in Karachi, the youngsters and elders are excited as ever. According to Yaqoob Baloch, who has also worked for  Sindh Football Association and managed the local players during the trials for provincial teams of U12, U14 and U16 teams, the effects of the news that Ronaldinho is coming has been far reaching.

"The youngsters here are just ecstatic," said Baloch. "They idolize Ronaldinho. They don't know him, they might not even meet him when he comes here but there is a sense of familiarity. They somehow relate to him and of course they just want a glimpse of him but it is all very overwhelming."

The Leisure Leagues Country Consultant for Pakistan Shahrukh Sohail said that the legend will be coming but more details about his visit will be revealed in a press conference that will take place later this week.