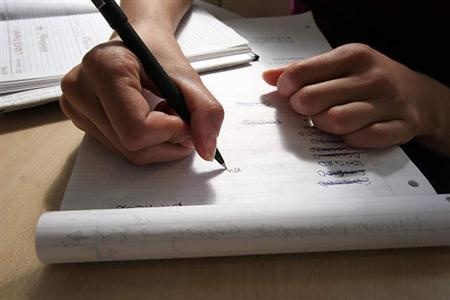 ---
LAHORE: A Canadian educational organisation is set to start a programme in Lahore aimed at teaching mathematics as a way of thinking rather than a subject. The 'Spirit of Math' programme will start at two schools this month.

While talking with The Express Tribune, Kirsti Langen, the academic director for Pakistan, hoped the programme would bring about a change in how maths was perceived among children and parents in the country.

"We are an after-school education system for high-performing students in maths," she said while explaining the programme. "It is for students who are already doing well and are at the top of the class and we strive to take them to the top of the nation. It's a full classroom setting with teacher and student."

The Spirit of Math is setting up its offices in Lahore and has already secured contracts with two private schools for the programme. "We will hopefully add more schools and cities as we go along and we are in talks with other major school chains in the country for the programme," Kirsti added.

The Spirit of Math is in the process of hiring and training teachers – which Kirsti says is a long and gruelling process. The programme is a 90-minute session once a week and runs throughout the academic year.

Curriculum

The programme starts with kindergarten up until grade 11 that is equivalent to a bachelor's degree. The Spirit of Math does not follow a standard curriculum. "We have our own curriculum. It was first developed and based on classroom learning and instead of focusing on grades we focus on learning," she said.

The academic director said the curriculum was designed by her grandfather, who was also a teacher, and the syllabus and its methodology was tried and tested. "It [curriculum] wasn't developed by school boards. It's tested and further developed over the past 25 years as well with constant modifications."

Kirsti said the programme was designed for 'highly-motivated' students. Defining the term, she said it was those students who have already done well in class but are not getting the challenging math problems that can develop their skills further.

"Our programme caters to these bright students. It should be noted that highly-motivated students are not gifted students but they can outperform a non-motivated gifted student," she elaborated.

The problem according to Kristi: "At day schools, teachers cater to weaker students in class and the motivated students have to do the same problems over and over again. So they start hating maths because they get bored."

History

Charles Ledger founded the programme in the 1980s. He was a math teacher recognised with Canadian Prime Minister's Award for Teaching, a Rene Descartes medal from the University of Waterloo and the Claude Watson Award from the North York Board of Education for excellence in teaching.

He developed the initial grade 7 to 9 Spirit of Math curriculum over a 20-year period starting in the 1970s and 1980s while teaching at a junior high school.

Kirsti says the programme already enrols over 8,000 students on 42 campuses in Canada and one in the US.

Published in The Express Tribune, March 13th, 2017.