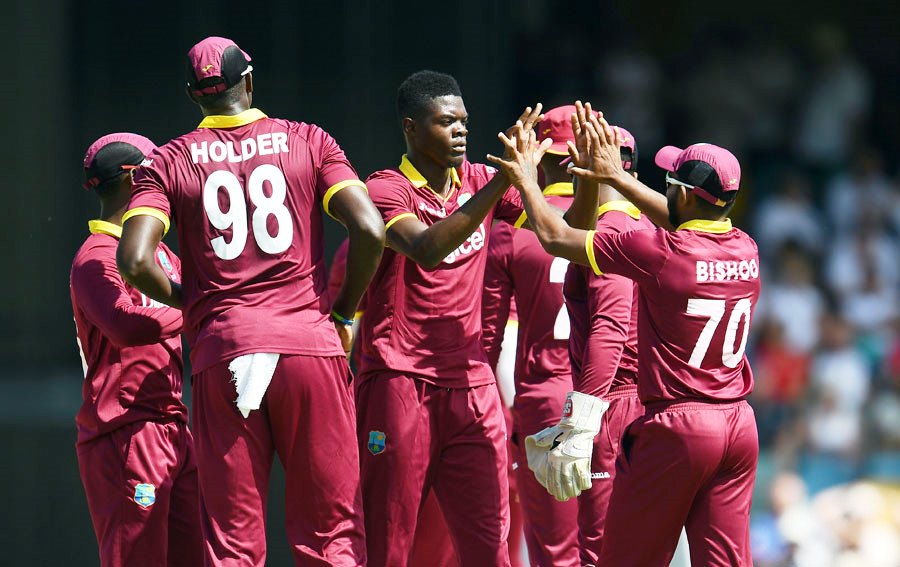 ---
BRIDGETOWN: West Indies coach Stuart Law backed his struggling team to avoid having to qualify for the 2019 World Cup -- on the day that out-of-favour heavyweights Chris Gayle and Dwayne Bravo penned new money-spinning T20 deals.

The fallen Caribbean giants were whitewashed 3-0 by England in the one-day international series, the final game seeing them suffer a 186-run rout with 10 overs to spare at Bridgetown's Kensington Oval on Thursday.


3rd ODI: Hales, Root tons help England rout hapless Windies


With the West Indies facing the ignominy of missing the September cut for automatic qualification for the 2019 World Cup, and taking their chances in qualifying alongside the likes of Afghanistan and Ireland, Law believes his team will come good -- given time.

"I'd like to see these guys get more experience and they only get that by playing and not sitting on the sidelines. You cannot buy experience off the shelf," said the Australian. "I am confident that these young guys have something that burns inside and that's the game of cricket. They are down at the moment but they will come back. If we work hard enough, we will have good times ahead."

Law, who was taking charge of his first West Indies series, will next preside over a marathon Test, ODI and T20 schedule against Pakistan on home ground.

But their recent troubles will be brought into sharp focus in June when they miss out on the eight-nation Champions Trophy, a mini-World Cup, taking place in England.


Shahryar expects Misbah to retire after West Indies tour


Law's planning is not helped by having to contend with the ongoing political machinations which have eaten away at the team's soul.

Gayle, with over 9,000 ODI runs, hasn't played for the 50-over team since the 2015 World Cup where the team exited in the quarter-finals and has been in a long-standing on-off dispute with the West Indies Cricket Board.

Bravo, like Gayle a former skipper, hasn't featured since leading a player walkout on the 2014 tour of India.

Darren Sammy, who led the West Indies to two World Twenty20 titles, was sacked last summer in what he claimed was a "30-second" phone call. But they are all still in demand.

At Friday's draft for the franchise-based Caribbean Premier League, Gayle and Bravo were the top targets at $160,000 each. Meanwhile, this season's CPL will feature the first Afghanistan players with Mohammad Nabi (St. Kitts and Nevis) and Rashid Khan (Guyana) being snapped up.


Sammy, Emrit hail Pakistan security after successful PSL final


Khan, an 18-year-old leg-spinner, carved out a little bit of history for himself earlier Friday when he equalled the record for the best international T20 bowling figures with 5-3 in the win over Ireland in New Delhi.

His five wickets came in two of his alloted four overs as the teenager went level with Sri Lanka veteran Rangana Herath who also took 5-3 against New Zealand in Chittagong in 2014.
COMMENTS
Comments are moderated and generally will be posted if they are on-topic and not abusive.
For more information, please see our Comments FAQ