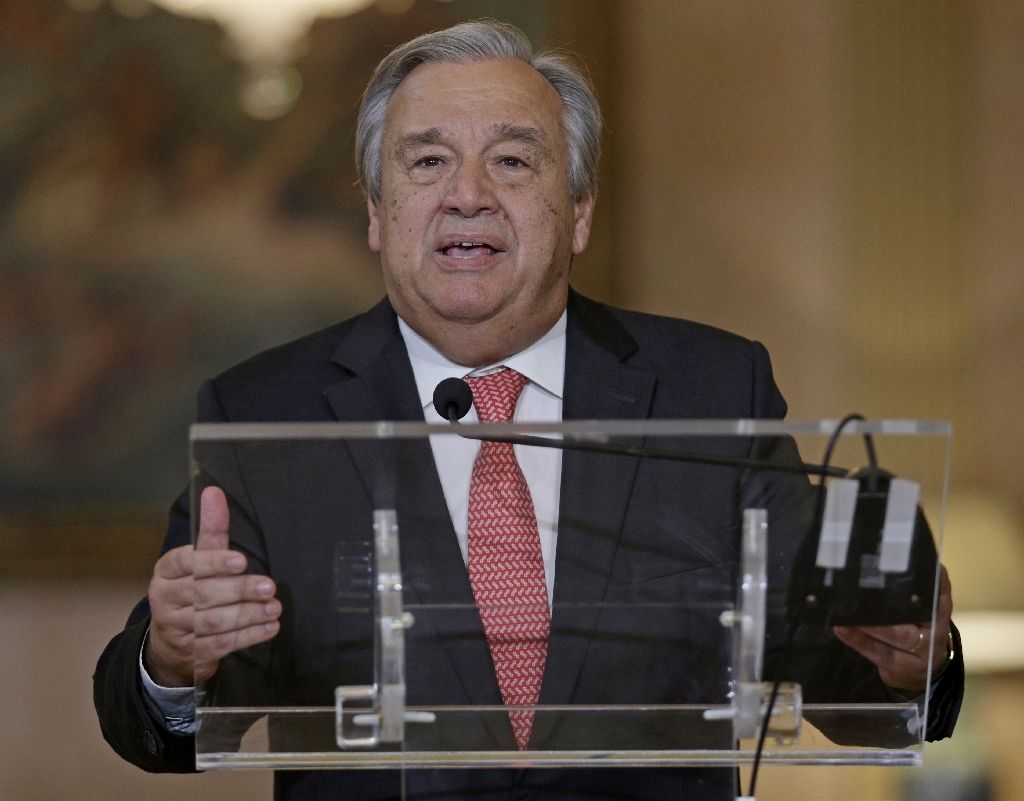 ---
UNITED NATIONS: In a bid to defuse tensions, the United Nations Secretary General Antonio Guterres was considering holding talks with Indian and Pakistani officials on the deteriorating situation in Kashmir, said the UN chief's spokesperson.

"He will talk to different officials if it helps move the process along. That's something that he is looking into," deputy spokesman Farhan Haq said, while responding to a question whether Guterres, who took over as UN chief in January, has come to any conclusion about how to deal with the situation in Kashmir.

At UN, Pakistan slams Indian rights violations in Kashmir

"Beyond that, I have nothing new to say about the issue," he added.

When asked if there is a timeline as to when Guterres will talk to leaders from the two countries, Haq said as with any number of long-running situations, there are 'a lot of complex issues' that need to be examined.

The UN chief "will look into the issue, and certainly, he will try to see what can be done to improve the situation on the ground," Haq said.

Earlier, on January 6, Guterres had offered to play a role as an honest broker between the two nuclear armed countries amid the escalating tensions.

The UN chief had made the offer during a meeting with Pakistan's Ambassador to the UN Maleeha Lodhi, who had given him an extensive briefing on the situation in Kashmir.

India uses excessive repression in occupied Kashmir, reports Amnesty

In the recent uprising, more than 110 people have been killed while more than 14,000 have been injured during the recent uprising which erupted on July 9, a day after the populist leader Burhan Wani, was killed by the Indian Occupation troops.

So far, over 750 people have sustained pellet injuries, with a majority of them on the verge of losing their eyesight partially or completely.

Published in The Express Tribune, March 11th, 2017.
COMMENTS (7)
Comments are moderated and generally will be posted if they are on-topic and not abusive.
For more information, please see our Comments FAQ