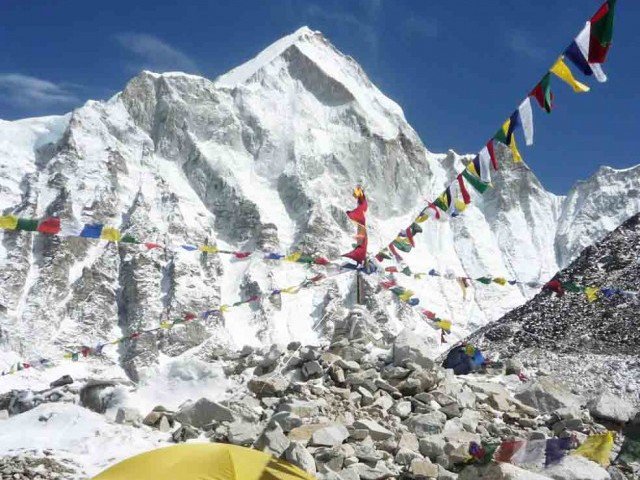 ---
KATHMANDU: A Spanish climber Wednesday abandoned his attempt to make the first winter summit of Mount Everest in over two decades, saying it would have been "suicidal" to push on.

Extreme cold and strong winds forced Alex Txikon, 35, to return to base camp, giving up his bid to scale the world's highest mountain without using oxygen tanks.

The last successful winter summit of Everest was in 1993 by a Japanese team.

But no one has reached the peak in winter without additional oxygen since a Nepali mountaineer back in December 1987.

"It would have been suicidal to continue," Txikon said from base camp, according to a statement released by his team.

Nepal bans Indian police couple for faking Everest climb

"As the person responsible for the expedition, I must not endanger the lives of my companions and also not my own,'' the mountaineer added.

Believe me, it is more difficult for me to go down to base camp than to go up to C4 [camp four]," added the experienced climber.

In 2016, Txikon made the first ever winter ascent of Nanga Parbat in Pakistan, known as 'Killer Mountain'.

Txikon's expedition to make a rare winter ascent of the 8,848-metre peak was mired by setbacks.

The Spaniard was forced to return to Kathmandu in mid-February after making it as far as camp four -- the last before the summit -- following a disagreement with his expedition organisers.

He returned to Everest last week with a new team of Sherpa guides.
Txikon's climbing partner, Spanish skier Carlos Rubio, 28, pulled out in late January after being crippled by altitude sickness while at camp two -- 6,400 metres above sea level.

Meanwhile, the government liason officer who was to accompany the team died of altitude sickness before reaching base camp in mid-January.

Txikon is expected to return to Kathmandu within days and fly back to Spain next week, Gontzal Sáenz, a member of his organising team said.
COMMENTS
Comments are moderated and generally will be posted if they are on-topic and not abusive.
For more information, please see our Comments FAQ