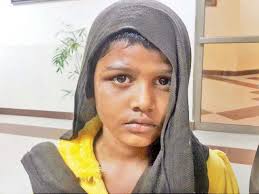 ---
The country's top court has ordered a stay in proceedings pertaining to the Tayyaba torture case on Wednesday.

The three-judge bench of the apex court is headed by Chief Justice Saqib Nisar hearing the suo motu case.

Justice Nisar directed the Islamabad High Court (IHC) to consider whether to conduct the trial of the accused by the Islamabad judge or by the IHC itself.

The bench asked the high court to pass a speaking order regarding this point within a 15-day time frame.

In contrast, Asma Jahangir, counsel for civil society representatives, told the SC that the federal government has approached her to give up on the case.

She expressed her reservation over conducting the trial in Islamabad.

Jahangir made the request that either the case be heard by IHC itself or it be referred to the trial court of a different province.

Furthermore, Jahangir expressed her reservations over the challan submitted by the police in the court. The counsel contended that the capital city police did not add the sections of slavery as well as human trafficking in the challan.

Tayyaba torture case : Child maid's father dubs torture claims 'baseless'

Asma added that the lawyer hailing from any other province be appointed as special prosecutor in this case.

She stated that the local lawyer cannot freely prosecute the accused.

"The state must show its ownership as it is responsible for the fundamental rights. The Prosecution is not willing to help out," Jahangir added.

Additional Attorney General Waqar Rana stated that the SC can give direction to the high court to consider whether the trial is to be conducted by the judge from Islamabad is fair or not.