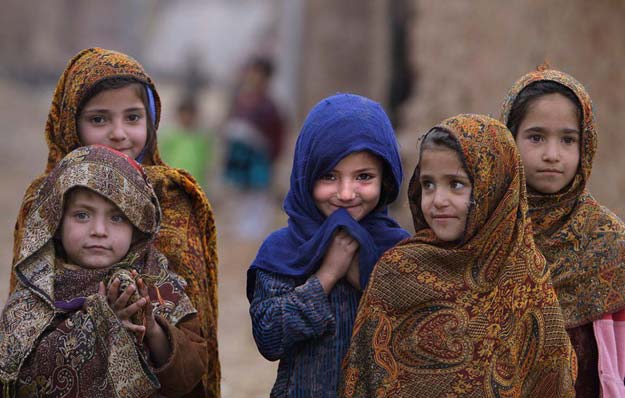 ---
ISLAMABAD: The apparent incidents of "racial profiling" and "stereotyping" of Pakhtuns in the country echoed in the National Assembly on Monday, with the opposition expressing "grave concern" over the issue.

As the new session of the National Assembly started, lawmakers, especially from the opposition benches, expressed their reservations over racial profiling and harassment Pakthuns had been subjected to by the police in Sindh and Punjab after recent terror attacks across the country, particularly in Lahore.

'Racial profiling' : Punjab govt forms panel to tackle Pakhtun complaints

Abdul Qahar Khan of the Pukhtunkhwa Milli Awami Party (PkMAP), while raising the point of order, said: "Members of the Pashto-speaking community have been protesting against this discrimination."

He urged the house to take up an adjournment motion with regard to discrimination against Pakthuns.

Sahibzada Tariqullah of the JI also raised the issue and said: "Pakhtuns, who are patriotic Pakistanis, are being arrested [in the name of security]."

Defence Minister Khawaja Asif, when given the floor, assured the house to address the issue. However, he was of the view that deliberating the issue was against national integrity.

"There are some rumours in this context which have no credibility." Asif said talk of terrorism in Punjab have been going on for the last 15 years and added that most notorious terrorists who were killed were Punjabis. "So, terrorists have no borders and no province."

PTI's Sarwar Khan said: "If discrimination is made, then it will invite a debate."

He said no Afghan refugee has been part of terrorism in the country. He raised the issue of the border closure and asked: "Why have Torkham and Chaman border crossings been closed?"




Responding to the lawmaker's query, the defence minister said: "India has been using the Afghan soil to trigger terrorism in Pakistan."

He alleged that India has outsourced terrorism in Pakistan to Afghanistan.

"The killers of our children are sitting at the border (with Afghanistan). We gave shelter to 3.5 million Afghan refugees and Pakistan is still hosting two million [Afghan] refugees.

"For the sake of our national interests, we will take every measure on which we have control, including closing our borders."

Leader of the Opposition in the National Assembly Khursheed Shah called for convening an in-camera joint session of parliament on the issue. He said: "The country has been facing an insurgency-like situation and parliament should be taken into confidence over the issue."

Stereotyping Pakhtuns: Govt clueless on how to deal with hate-mongering

He assured the treasury benches that the opposition would play positive role in the joint session of parliament.

PTI's Shah Mahmood Qureshi, on a point of order, said: "On matters of national importance, his party has always played positive role."

Citing his party's positive contribution, the PTI leader said, "The PTI has supported the government on the 21st Amendment in the Constitution, besides supporting it on the National Action Plan (NAP)."

"Moreover, the PTI played a constructive role during the meeting of parliamentary leaders which was called on the issue of military courts."

Qureshi said the government was supposed to review the criminal judicial system which it did not. He said Pakthuns had reservations that they were being targeted and the government should take steps to remove their reservations.

"Afghanistan must understand that India cannot take care of its interests as much as Pakistan can for being its neighbour."

Qureshi also talked about the soaring circular debt which he said crossed the Rs600 billion mark. He also talked about the State Department's report in which it was maintained that every year $10 billion go abroad from the country via money laundering.

Published in The Express Tribune, March 7th, 2017.
COMMENTS
Comments are moderated and generally will be posted if they are on-topic and not abusive.
For more information, please see our Comments FAQ