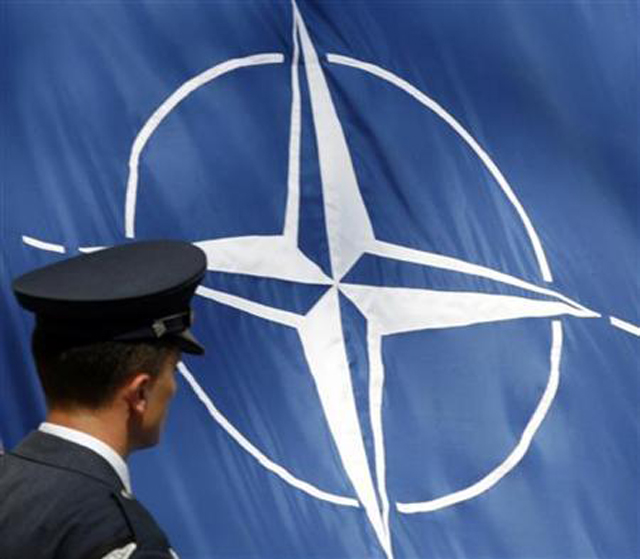 ---
MOSCOW: Senior Russian and Nato military chiefs on Friday held their first phone talks since ties between the two sides collapsed over the crisis in Ukraine, the defence ministry in Moscow said.

The chairman of the Nato Military Committee Petr Pavel called Russia's chief of staff Valery Gerasimov to discuss the possible restarting of military coordination and avoiding clashes, a statement from the ministry said.

Expect more fake news from Russia, says top NATO general

"This is the first high-level military contact since the Nato council took the decision to freeze relations with Russia," it said.

"The two sides exchanged opinions about current security issues, the prospects of reestablishing military cooperation and avoiding incidents."

Moscow said Gerasimov used the opportunity to complain about "the significant increased military activity of the alliance near the Russian border."

Nato headquarters in Brussels confirmed the talks and said "active military to military lines of communications are in the mutual interest of Nato and Russia and they remain open."

"The two generals agreed that they would remain in contact," it said, without giving any details about what was discussed.

Nato is beefing up its presence in eastern European allies badly rattled by a more assertive Russia following the seizure of Crimea from Ukraine in March 2014.

The talks come as the new US administration under Donald Trump seeks to reassure Nato allies that it remains fully committed to the alliance despite pushing other members to spend more on defence.

Over the course of the last three years Nato has not run military exercises or operations alongside Russia's armed forces. However, its top diplomat has met and communicated with Russia's Foreign Minister Sergey Lavrov. What is more, the alliance has continued to host a Russian ambassador to Nato.

NATO, Russia to hold highest-level talks since Crimea annexation

According to Pavel's representative, Newsweek reported, the Nato general was the one to make the call. However, it was not for lack of trying that military officials had not communicated since 2014.

"I can specify that Nato, i.e. the Chairman General Pavel, has reached out several times to General Gerasimov to have a call, but this was the first time the Russian side responded positively," the general's representative said.

Published in The Express Tribune, March 4th, 2017.
COMMENTS
Comments are moderated and generally will be posted if they are on-topic and not abusive.
For more information, please see our Comments FAQ