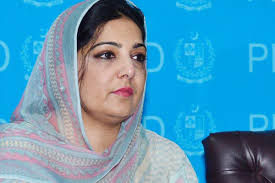 ---
ISLAMABAD: The top accountability watchdog has authorised an investigation against the minister and secretary of information technology, others for allegedly causing Rs1 billion per month loss to the national exchequer.

The National Accountability Bureau (NAB) took this decision in its Executive Board Meeting (EBM) held on Friday at NAB headquarters. NAB Chairman Qamar Zaman Chaudhry chaired the moot.

Apart from the IT minister and secretary, the accused also include officials of the Pakistan Telecommunication Limited (PTCL) and the Pakistan Telecommunication Authority (PTA).

The accused allegedly handed over the International Clearing House (ICH) to the PTCL without completing the codal formalities. This transaction caused a loss of Rs1 billion per month to the exchequer.

NAB also authorised investigation against officers/officials of Ministry of Special Initiatives and others. The accused persons illegally awarded tender of the Clean Drinking Water for All (CDWA), causing a loss of over Rs.15 billion to the national exchequer.

The third investigation was authorised against management of the National Transmission and Dispatch Company (NTDC), Trust Investment Bank Limited (TIBL) and others. In this case, the NTDC illegally invested in TIBL to the tune of Rs100 million principal amount and Rs30 million markup. This investment allegedly caused a loss of Rs130 million to NTDC.

NAB also authorised an investigation against officials of the Karachi Municipal Corporation (KMC), the Anti-Encroachment Department, KMC Parking Department, Hockey Association West and Ziauddin Hospital and others.

In this case referred by the Sindh High Court, the accused persons misused authority by allowing use of an amenity plot at North Nazimabad in Karachi for commercial use by Ziauddin Hospital.  This alleged wrongdoing caused a loss of Rs150 million to the national exchequer.

Another investigation was authorised against officers of the Multan Electric Power Company (Mepco), TIBL Multan and others. The accused allegedly misused authority and caused a loss of Rs289.481 million.

The EBM also decided to authorise three inquiries. The first inquiry was authorised against Umar Malik and others. The State Bank of Pakistan has referred the case to NAB through Financial Monitoring Unit as suspicious transition report under 31-D of the National Accountability Ordinance (NAO).

The second inquiry was authorised against Syed Mehmood Shah while the third inquiry was authorised against Feroze P Bhandara, Sheraz Feroze Bhandara and others. Both the cases were referred by the SBP through as the STR under 31-D of NAO.

The EBM also decided to close three inquiries due to lack of incriminating evidence.

These included an inquiry against sponsors of Rafi Peer Theater Workshop and Pakistan Children's Television, inquiry against Karachi Port Trust officials and inquiry against Dr Javed Ahmed Siddiqui, former MPA.

Chaudhry directed all NAB officers to put in their best efforts in conduct of complaint verifications, inquiries and investigations against the corrupt.

Published in The Express Tribune, March 4th, 2017.