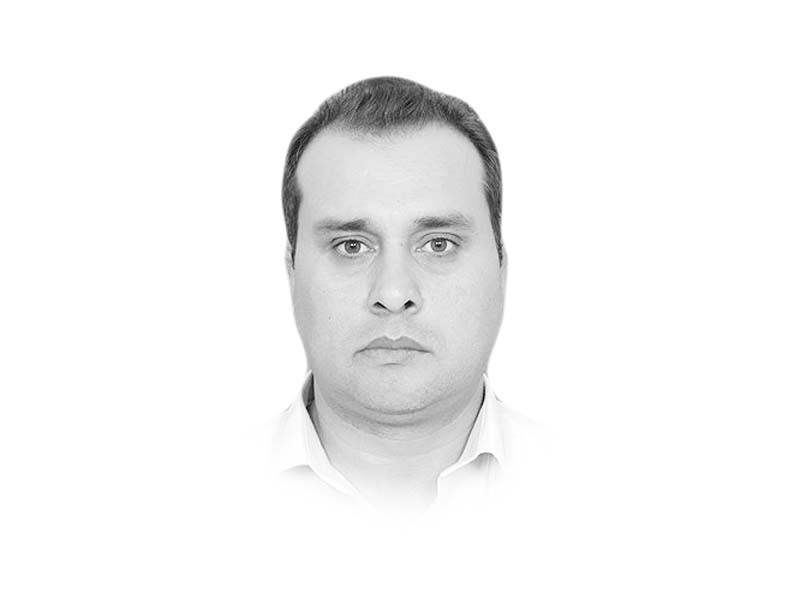 ---
This piece is in response to Rustam Shah Mohmand's Article in this paper titled 'The Unanticipated Perils of FATA Merger with K-P". While targeting the reflexivity of Fata parliamentarians and those advocating the reforms as 'alien' to the region's culture as they might not be living in Fata, hence not qualified to debate Fata reforms, I may not be qualified too according to this definition of 'competency on Fata' as I belong to K-P. However, I take the liberty for the fact that he has served as Chief Secretary of my province while hailing from Fata. What is more distasteful is the disgust he has shown for the system which he has served as a top bureaucrat. Furthermore, if not living in Fata should be the sole reason for not advocating Fata reforms, this principle should also be applied on those who are apposing reforms but living in Peshawar and in Islamabad.

Mr Rustam Shah Mohmand in his article attacked the legitimacy of the Fata parliamentarians by quoting their 'handful' votes in the general election 2013. However, if we compare the votes secured by them, other constituencies in mainstreamed Pakistan, this is still a high margin. Mr Shahji Gul Afridi from NA-45 secured 29,488 votes and Mr Sajid Hussain Turi secured 30,524 votes. Both are strong advocates for reforms. There are 10 MNAs from the rest of Pakistan, including Federal Minister for SAFRON ministry, who have secured less than 29,000 votes but still represent their constituencies. In fact, Mr Muhammad Jamaluddin from the JUI-F secured only 3,356 votes; the lowest of all MNAs in Pakistan and the JUI-F is the only representative party in Fata which is opposing the reforms. Therefore, if any political party should stop opposing Fata reforms based on the number of votes, the JUI-F should be the first one. Majority of political parties want merger and only the JUI-F and PkMAP is standing in the way of political and human rights of people of Fata.

Mr Rustam Shah Mohmand has shown disgust for the judiciary and democratic form of government by predicting chaos and civil war as consequences of the Fata reforms. To make his argument stronger, he has presented Karachi where the law and order situation is dismal for the last three decades. But he failed to acknowledge that worsening law and order situation and taking total control of area are two different things. Most parts of tribal areas remained under the full control of the Taliban where the state writ was minimal. It seems he is fully supporting the existing farm of governance in Fata without superior courts jurisdiction and non-representative status. How can any sane person defend FCR in 21st century is beyond my understating. Yes, the majority of people in Fata are against FCR and this is obvious from the recent study published by Fata Research Centre titled "Governance Reforms in FATA: People's Perspective". The study depicts that 68% population of Fata is for abolition of FCR, and 74% endorsed the option of merger with K-P. In this survey, in any case, if FCR is so perfect for tackling the Taliban, why should it not be extended to Karachi and other parts of Pakistan as well?

Mr Rustam Shah Mohmand has rightly pointed out the need for social and economic development of Fata. However, this development is not possible when Fata is governed administratively through K-P, economically and politically through the federal government. Those who are supporting merger are well aware of the fact that Fata Senate seats will have to be reduced. Yet, due to geographical, cultural and economical proximity of Fata agencies with K-P districts, increase share in NFC award (which should be at least 5% given the population and backwardness of Fata), and protection of fundamental rights owing to extension of superior courts jurisdiction are some of the key consideration which help understand the thinking of proponents of merger. The existing governance structure is no more working in Fata and the federal government has to move for reforms for giving full citizenship status to the people of Fata. Normalcy will not return even after many successful military operations until and unless the civilian administration is capable enough to take over. Let's not delay the process of reforms. As a first step, the federal government should immediately extend superior courts jurisdiction to Fata.

Published in The Express Tribune, March 4th, 2017.

Like Opinion & Editorial on Facebook, follow @ETOpEd on Twitter to receive all updates on all our daily pieces.