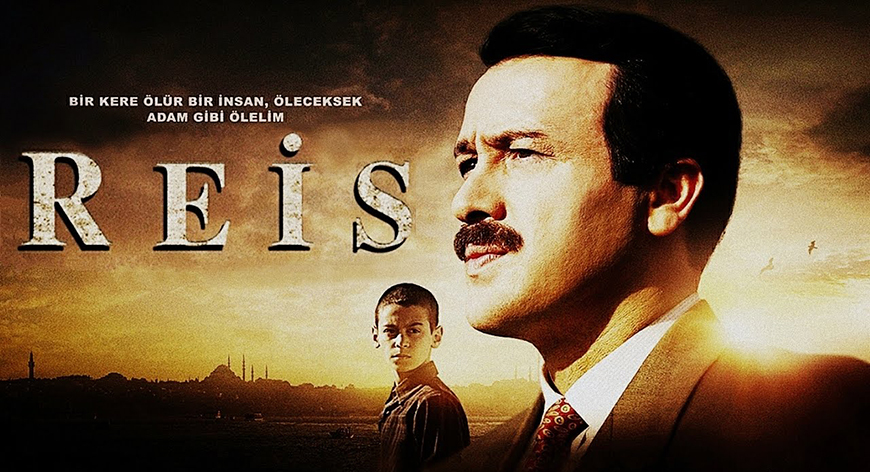 ---
ANKARA: A new film about Turkish President Recep Tayyip Erdogan hit cinema screens on Friday just weeks before a vote that would extend the powers of the country's head of state.

'Reis' ('The Chief') stars well-known Turkish actor Reha Beyoglu as Turkey's strongman in his early life. It focuses especially on his childhood in a poor district of Istanbul.

Under a new constitution, Turkey would have an executive presidency along the lines of France or the United States, including powers to directly appoint top public officials such as ministers.

Child actor Batuhan Isik Gurel plays Erdogan as a boy with brief appearances by Turkish actress Ozlem Balci as his wife Emine in the first ever feature film about Turkey's leader.

It begins in September 1961 when then-prime minister Adnan Menderes was executed after a military coup the year before.

Erdogan, who was born on February 27, 1954, would have been seven years old at that time and appears in the film's opening sequence asking his father what has happened.

His father, known in the neighbourhood as 'Kaptan' (captain), explains that a man - Menderes - who would give so much to the country has died.

Boosting Erdogan powers will make 'strong Turkey': PM

The first time the audience sees Erdogan as an adult is in 1994 when he is campaigning to become mayor of Istanbul - an election he won - and gives his business card to a child who will later ask Erdogan to save his puppy from a well.

During the scene, a man calls one of Erdogan's team to threaten the candidate's life.

The threats continue throughout the film during scenes of his campaign although the callers never identify themselves.

The film heavily focuses on admirable actions taken by Erdogan, especially as a child.

He tries to pay for the cinema ticket of a boy, Ferdi, who has mistreated him in the past but the child is able to enter for free.

He later foregoes buying a bike to pay for the schooling of the same boy whose family cannot afford it.

Leila Basyesil in Istanbul had been waiting excitedly for the film to open. "This morning as soon as we woke up we came here to watch it," she said.

In Ankara, a mother, father and daughter said the film was not what they had expected.

"I liked it. I thought it was going to be political but it was about his childhood," said the father Mehmet.

The film briefly visits the period when Erdogan is mayor with flashbacks and ends with the moment when Erdogan was jailed in March 1999 after he recited a poem deemed to be extremist.

The four-month imprisonment is still remembered by his supporters as a symbol of the unfair treatment of pious Muslims at that time.

"It was realistic. The way neighbours interacted; it took us to our childhood. It was very emotional. We like Erdogan. We saw his history like ours," Mehmet added.

His daughter Nesrin said the film showed that Erdogan was "one of us".

The family agreed that by focusing less on Erdogan's political history, the film was more powerful than propaganda.