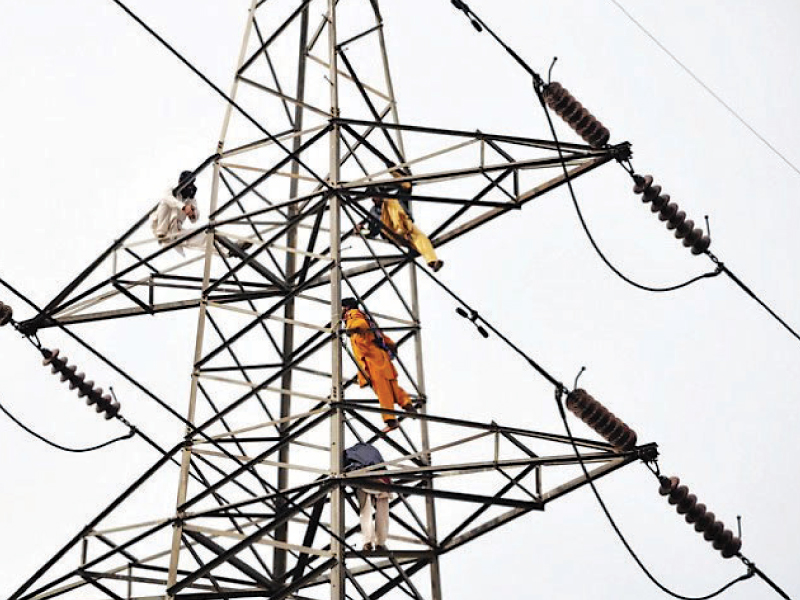 ---
HYDERABAD: An end to load-shedding is conditional upon a cessation of power theft, said Hyderabad Electric Supply Company (Hesco) chief executive officer Asadullah Khan while talking to the media at Hyderabad Press Club on Friday.

"It's not possible to stop power outages while the theft of power and kunda system continues," said Khan, commenting that it is like trying to fill a container with water without plugging its hole.

Khan said that 12 employees of Hesco whose connivance in the theft of power was established by a departmental inquiry have been fired since he took office in August last year.

HESCO accuses Sehwan shrine officials of power theft

"The localities with an incidence of up to 80% illegal connections are being provided small capacity transformers so that only the few bill paying customers can receive the supply of power," said Khan. Earlier, an entire area powered by a feeder or a high capacity transformer was punished for stealing, he added.

According to the Hesco chief, 48,000 connections of defaulter consumers and 38,000 illegal connections have been severed in the last six months.

HESCO blames police for not helping arrest electricity thieves

The company's recoverables stood at over Rs71 billion. The Sindh government alone owes Rs29.3 billion to Hesco while the arrears against private consumers have accumulated to Rs39.84 billion. The federal dues, although lower than the provincial government's dues, stand at Rs1.87 billion.

The official also complained about the police, claiming that they do not lodge FIRs on Hesco's complaints.