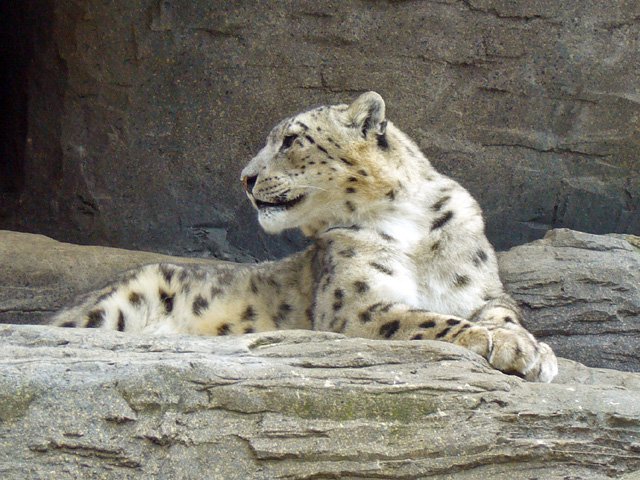 ---
KARACHI: From 1970 to 2012, nearly 58% of all vertebrates, including fish, birds, amphibians, reptiles and mammals, have been wiped out as a direct result of human intervention, said Hammad Naqi Khan, director-general of the World Wide Fund for Nature -Pakistan (WWF-P).

"If this continues, by 2020 the planet will lose two-thirds of its wildlife species. This can only be reversed if we intensify our actions and investments which support wildlife conservation in the long run," he warned, speaking on World Wildlife Day.

He said that human activities and the accompanying use of non-renewable natural resources have grown so dramatically that since the mid-20th century, environmental conditions that fostered our development and growth are beginning to deteriorate.

After 27 peacocks die in Thar, Sindh CM takes forest dept to task

"It is high time to understand the scale of human impact on the vanishing population of wild species and develop a robust mechanism to address this issue," Naqi emphasised.

The theme for 2017 is 'Listen to the young voices', which highlights the vital role of youth in tackling conservation issues. It also provides an opportunity to engage and empower the youth who can make a significant contribution towards species conservation in the country.

In this regard, WWF-P, under its School Outreach Programme and Youth Development Programme, will engage more than 125,000 students across country. The programmes focus mainly on creating more mature and environmentally conscious students and future generation.

"Habitat loss, environmental degradation, illegal trade and climate change are among the most alarming challenges faced by wildlife in Pakistan," said WWF-P's regional head of Sindh and Balochistan, Ali Dehalvi.

Snow leopard attacks livestock in Gilgit

He also shared that currently WWF-P is making efforts to restore and conserve endangered wildlife species, particularly freshwater and marine cetaceans, Indus river dolphins, turtles, gyps vultures, and snow and common leopards, which are on the verge of extinction.

The decline in species' populations is also inextricably linked to the state of ecosystems that sustain them. Destruction of these ecosystems represents a risk, not just to resident plants and wildlife, but to humans as well.

He elaborated that as the youth are the future custodians of wildlife, they must develop their interest and take steps for protection of wild species for the revival of diverse ecosystems across the country.

Wildlife dept restricts Qataris from hunting in Tharparkar

WWF-P's technical adviser of marine fisheries Muhammad Moazzam Khan shared that the organisation is actively working for the conservation of marine animals, which are an important part of the coastal and offshore ecosystems.

He said that so far 48 whale sharks, 23 manta rays, 10 sting rays, 15 sea snakes, four dolphins, three guitarfishes, three baleen whales, one beaked whale, 11 sunfish, four brown boobies, four diamond squids and more than 20,000 marine turtles have been safely released over the last three years.

He also informed that a rare Arabian humpback whale was sighted on around 47 occasions in the offshore waters of Pakistan recently. This indicates that this rarest mammal is also found in Pakistani waters.

Moazzam pointed out that for conservation of sharks, whose population is under extreme threat, WWF-P has approached Pakistan International Airlines to impose a ban on carrying shark fins, as many other international airlines have already done.

"This action will ensure protection of threatened shark species in Pakistan," he explained.