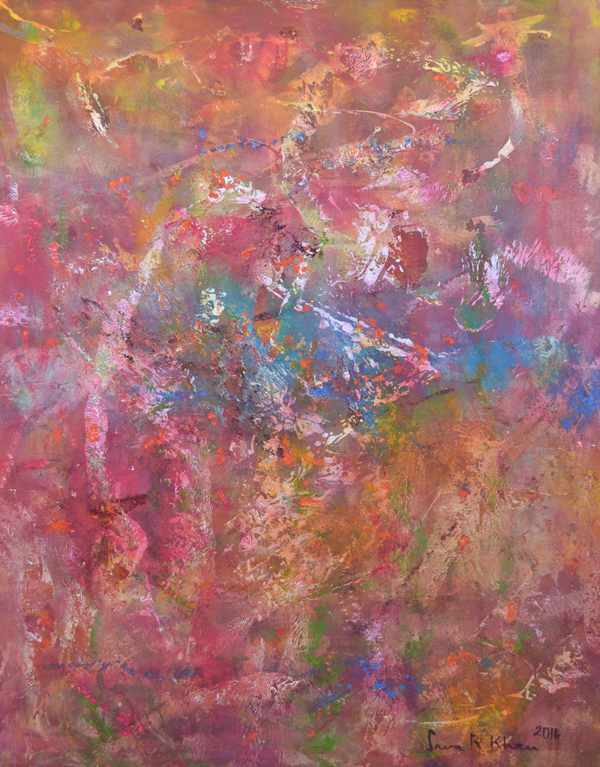 ---
KARACHI: Artist Sara Riaz Khan has used one art form to explore another in her exhibition, 'Songs of Spring', that opened at Chawkandi Art Gallery on Thursday.

Khan's paintings on canvas were greatly influenced by music. Each piece of art was painted while she listened to a different song. Where other artists use nature, colour or even geometric patterns as inspiration, Khan uses music. Some of the songs were in different languages, such as Japanese, so while she might not have understood the words, the paintings are based on how the music made her feel.




"I have explored these canvases via music," said Khan. "I listened to desi ragas, European music and even some Japanese music," she explained. The diverse range of musical compositions is surprising, especially the inclusion of the three Japanese songs. "It certainly led to cross creativity," she said.

Physically challenged: Photo exhibition takes on myths

Present at the art exhibition was art critic Marjorie Husain. "It's very inspiring how music is and what it makes us create," she commented.

Khan has given colour to her pieces and played well with musical notes in the background, if Raag Malhar and Raag Bahar can lead to a wide range of blues and greens, Vivaldi and Beethoven's notes result in all reds and a deep indigo emerges as a result of the Japanese musical notes.




Khan said she is connected to nature via music and music alone provides a platform to bring it forward on the canvas.

In 2015 she exhibited in Islamabad a collection, titled 'Earth in my Bones', and dealt with the movement of rocks.

Gallery owner Zohra Husain was also present at the event and said, "These are beautifully painted oil on canvas pieces and Khan has captured the essence of music, layer after layer!"

Khan's 'Songs of Springs' collection at Chawkandi Art Gallery continues till March 11.
COMMENTS
Comments are moderated and generally will be posted if they are on-topic and not abusive.
For more information, please see our Comments FAQ