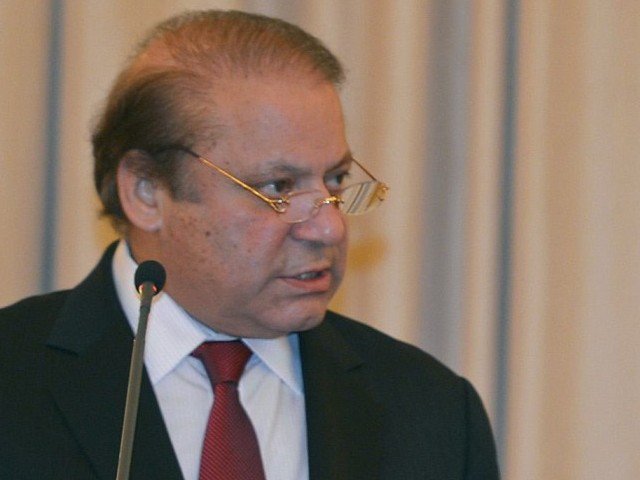 ---
Prime Minister Nawaz Sharif laid the foundation stone of Kurram Tangi dam in North Waziristan on Friday.

The dam will produce 83.4 megawatts of electricity besides storing ample amount of water. It will be completed in two phases, with the first phase to be completed in three years. The dam will also help overcome floods in the area besides bringing socioeconomic improvement.

The environment friendly project will irrigate vast areas in North Waziristan and Khyber-Pakhtunkhwa.

"The nation is united against terrorism and has given immense sacrifice towards achieving peace," the premier said while addressing a gathering on the occasion.

CDWP clears Kurram Tangi Dam project

"Today marks the beginning of a new era with development projects being inaugurated in the area," Nawaz said and added that "government initiated reforms for Federally Administered Tribal Areas (Fata)."

The premier hoped that the Diamer Bhasha Dam will also be completed this year.

Premier reiterated that temporarily displaced persons (TDPs) will be repatriated this year. "Frontier Crimes Regulation (FCR) will be repealed while Fata will also get its share in the NFC award." The process to include Fata in the national mainstream has been started, he added.

Government will take measures for Fata's development and the area will witness schools and universities being built.

The federal government is considering to build water storage facilities to help alleviate water and electricity shortage across country. "Not only federal but provincial governments should also allocate resources for development of Fata, Gilgit-Baltistan and Azad Kashmir," premier said.

US pledges $81 million for Kurram Tangi Dam

"Our problems can be resolved within days, provided that the political forces and institutions work in unison and overcome minor differences."

Nawaz also said that loadshedding will be history by 2018, saying power outages have been reduced to four to three hours. "Electricity has become affordable today and this has been achieved with utmost effort."

"The world is acknowledging that Pakistan is on the path to progress," Nawaz said, "The times of fear and chaos is coming to an end."