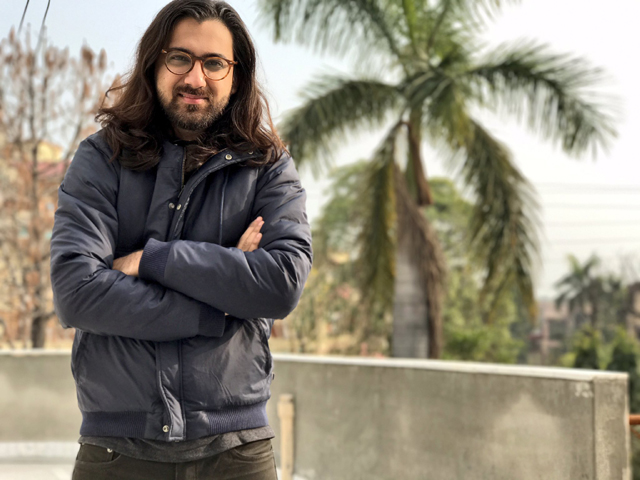 ---
When Karachi Kings and Islamabad United played against each other on Wednesday night both had a lot to lose as the defeated side was to be eliminated from the tournament.

Fans of both sides watched with anticipation. Karachi Kings had reached the play offs only by the skin of their teeth, and when KK and IU met, it was certain that Islamabad would be the winner.

Kings fans, however, hoped another Karachi would emerge victorious. One fan in particular was so sure his team would perform a miracle, he was willing to bet his hair on it.

Careem launches women drivers in Pakistan

Adil Awan, who hails from Karachi but is currently living in Lahore, decided to bet against the popular cab-hailing company Careem.

Before the match, he tweeted to Careem with the conditions of the bet. If Kings lost, he would cut off his locks and donate to HairToHelp. However, if Kings won, Careem would provide him credits worth Rs15,000.

https://twitter.com/aurAdil/status/836903031023206401

Careem, known for its social media presence, was quick to take on Awan's bet, certain that Islamabad United would win.


We hope @Yayvo_TCS throws in a free trimmer. We'd love to Facebook live it as well! :)
#TrimmerLao #DealON https://t.co/XU2rzPxcU4

— Careem Pakistan (@CareemPAK) March 1, 2017


While fans of both teams watched the match with anticipation, the bet was also followed closely on Twitter.

The game started off with the Kings performing poorly, and Awan accepted he was losing his hair today:

https://twitter.com/aurAdil/status/837009750822948865

Even his mom got in on the action:

https://twitter.com/aurAdil/status/836934838875746310

The bet was said to be more interesting than the actual match:


Okay guys it is more interesting than actuall match https://t.co/Odzae0YIRB

— ضیاد :): (@Redspotr) March 1, 2017
Bye @KarachiKingsARY
Hello @aurAdil get ready for a haircut

— S (@isaahrish) March 1, 2017


But in a twist of fate, the Kings defeated Islamabad United. Awan rejoiced and so did the rest of Karachi:

https://twitter.com/_Gimmepizza/status/837016086365278212


One person who must be dancing right now @aurAdil. Meanwhile @CareemPAK is like: #KitnaRolaDaalayGa pic.twitter.com/sLxcnQ5cdI

— Nabeha (@Nabehal) March 1, 2017


Careem accepted defeat gracefully and paid up:


Check your account please, @AurAdil

@Yayvo_TCS let's set up a meeting tomorrow. ;)

Congratulations, @KarachiKingsARY!

— Careem Pakistan (@CareemPAK) March 1, 2017


https://twitter.com/aurAdil/status/837228138656591873










COMMENTS
Comments are moderated and generally will be posted if they are on-topic and not abusive.
For more information, please see our Comments FAQ