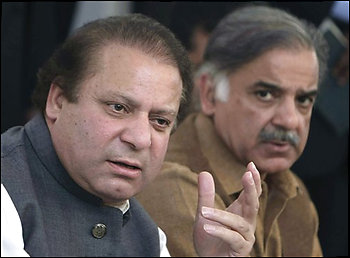 ---
ISLAMABAD: The chairman NAB's decision of not filing an appeal against the Lahore High Court judgment was based on the opinion of prosecution. From the Prosecutor General NAB to Assistant Deputy Prosecutor, everyone was of the opinion that appeal should not be filed.

The Prosecutor NAB wrote that apparently the case is beyond the limits of filing an appeal. Sources said that the case is 15 years old and several questions were to be raised on the fresh investigation.

Reference against CM: PTI MPAs told to appear on 13th

Then Prosecutor General and now Sindh High Court judge Justice KK Agha while expressing his opinion about not filing an appeal wrote that three Lahore High Court judges ordered to nullify the reference about Hudaibia Paper Mills. Two of them held that reinvestigation was impossible while only one judge wrote in favour of reinvestigation.

According to sources, Prosecutor NAB said that while apparently appeal cannot be filed, many questions will arise if the chairman still files an appeal. Even if the NAB's appeal for reinvestigation is approved, will NAB be able to investigate this 15 year old case.

Will such investigations be a suitable use of NAB's time and resources? Will the appeal be looked upon as revenge? In such a situation, the goodwill of the authority will suffer.

SC asks NAB if Ishaq Dar was pardoned in Hudaibiya scam

The summary also mentioned the demise of Mian Sharif. The Prosecutor General also supported his opinion with the opinions of Additional Prosecutor General and Assistant Deputy Prosecutor General.

According to Additional Prosecutor General the appeal should not be filed while Assistant Prosecutor General wrote that the appeal will be based on weak legal points.

According to sources, the Chairman NAB always gives importance to the opinion of the prosecution department about filing or not filing an appeal. (TRANSLATION BY ARSHAD SHAHEEN)

Published in The Express Tribune, March 3rd, 2017.
COMMENTS (3)
Comments are moderated and generally will be posted if they are on-topic and not abusive.
For more information, please see our Comments FAQ