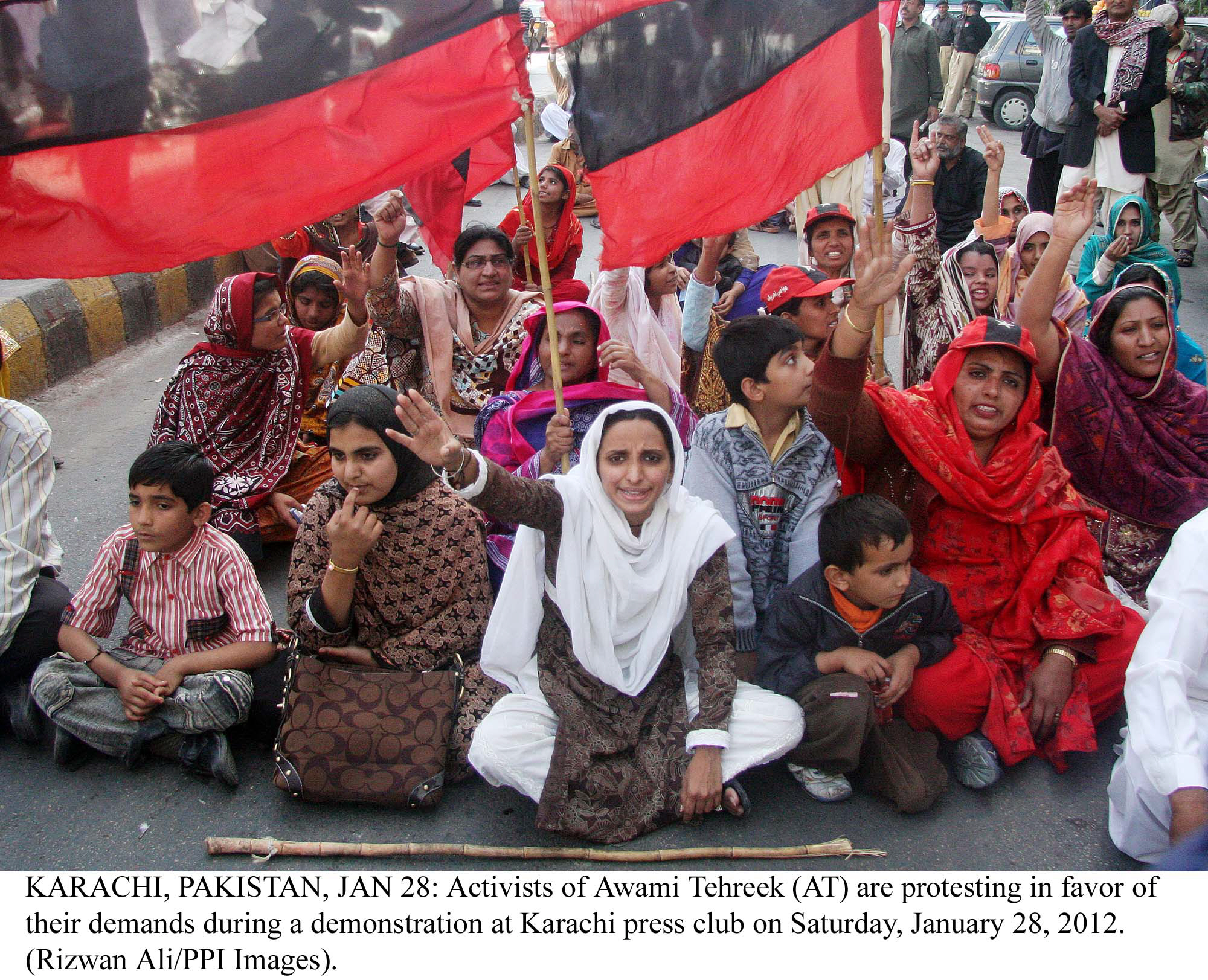 ---
LAHORE: The Punjab government has banned all forms of demonstrations outside the Lahore Press Club (LPC), stripping the people of their fundamental right to protest.

Known as the wailing wall for the voiceless, the press club has for long been a platform for the underdogs to raise their voice and be heard in the upper echelons of powers. But now there's no space for them.

Ironically, the LPC administration has welcomed the government's move.

In a statement, LPC President Shahbaz Mian appreciated the government for banning the protests in front of the press club, and expressed the hope police would ensure the orders were complied with.

While appealing to the media houses not to deploy any reporting teams for coverage, he believed the ban on protests would not only help address traffic congestion but also improve the overall law and order situation.

A few days ago, posters warning protesters of legal action for protesting in the press club's vicinity were put up at the LPC. The posters also stated the LPC administration would not allow coverage of the protests.

Human rights activists IA Rehman said neither the government had the authority to ban protests not the LPC was empowered to endorse the decision. "This step is unconstitutional and violates fundamental rights," he added.

NGO South Asian Partnership Director Tehseen Shah expressed sadness over the decision. "Lahore Press Club has a history long of entertaining protesters. It has served as a refuge for the weak and the voiceless. One can say in front of the LPC that cannot be spoken anywhere else," he said. "If the media does not understand its right to protest, then who will consider it?"

Senior journalist Mehdi Hassan believed the Pakistan Federal Union of Journalists rather than the LPC should have decided such matters. "They should decide whether protests in front of the LPC are news or nuisance," he added.

LPC General Secretary Abdul Majeed Sajid said while the administration supported the peoples' right to protest in a democratic society, it also appreciated the government's step to ban protests under the prevailing uncertain situation.

He added all protests, especially outside the LPC, had become not only a security threat but also caused public nuisance.

"We do support the right to protest but we also believe that 10,000 people should not be held hostage by 10 protesters," he said, adding the LPC discouraged 'disorganised' protests that caused problem for the public. "A space must be designated by the administration and a mechanism must be approved."

Awami Workers Party spokesperson Farooq Tariq lamented that terrorism incidents had provided an opportunity to the state for infringing upon the fundamental rights of the people.

"Protest is the democratic right and it shall never be denied," he said." The LPC leadership rather than falling prey to the propaganda of state should demand improving overall security situation throughout the country and provide security to protesters."

Published in The Express Tribune, March 3rd, 2017.