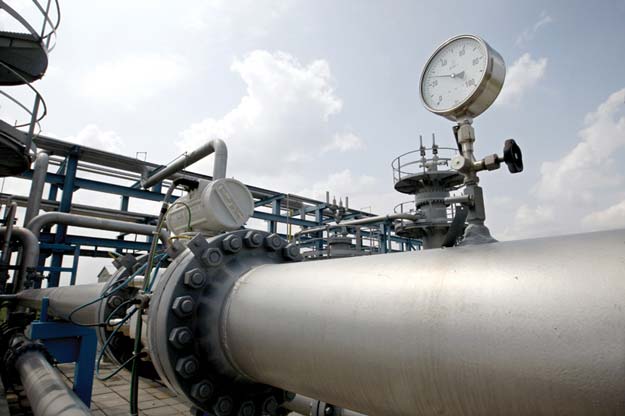 ---
ISLAMABAD: Liquefied petroleum gas (LPG) marketing companies have protested against "unjustified" intervention of the Oil and Gas Regulatory Authority (Ogra) in determining a gas price ceiling and termed it a move that will lead to shortages, promotion of black market, overcharging and social unrest.

A number of companies, in letters written to the regulator, argued that the capping of LPG price was an unnecessary move that would kill the industry and make its business financially unviable.

Avoiding accidents: OGRA directs LPG firms to take safety measures

Industry players insist that the price set by the regulator does not cover the entire cost and it also does not provide space for profit margins.

At present, the LPG market is deregulated, but the regulator has set the price at Rs910 per 11.8kg domestic cylinder, claiming that the existing policy gives it a legal right to intervene in the market.

To strengthen their case, the marketing companies pointed out that the size of LPG market had grown considerably over the past two to three years with imported LPG accounting for about 40% of total supplies. It was a positive development as more consumers had been able to gain access to an economical, portable and environment-friendly fuel, they said.

However, they claimed that the price ceiling at Rs910 per 11.8kg cylinder, or Rs77,200 per ton, had made imports completely unviable.

Current landed cost of imported LPG at Port Qasim stands at around Rs75,000 per ton and its transportation to main demand centres in central and northern parts of the country costs Rs10,000.

The marketing companies said the domestic cylinder cost Rs1,145, leaving no space for margins. The Ministry of Petroleum and Natural Resources has proposed a price of Rs1,100 per cylinder, which they said should be formed as a base for determining a reasonable price.

"The consumer price set by Ogra looks unjustified and unworkable," marketing company Links International argued in its letter.

The price was not implementable with increased LPG base stock price of Rs45,276 per ton, it said.

"The application of Rs910 per cylinder LPG price will result in total loss to marketing companies," another company Foundation Gas said.

It was of the view that Ogra had provided benefits to LPG producers by increasing the base stock price from the previous Rs36,808 per ton to Rs45,276 per ton.

OGRA sets LPG price at Rs900 per domestic cylinder

On the other hand, it said, the regulator penalised marketing companies by reducing their margins from Rs28,310 to Rs20,570 per ton.

The company called the reduction in gross margins unjustified and irrational, saying it had not catered for a heavy amount of signature bonus already paid to the local LPG producers against the allocation of quotas.

Published in The Express Tribune, March 3rd, 2017.

Like Business on Facebook, follow @TribuneBiz on Twitter to stay informed and join in the conversation.
COMMENTS
Comments are moderated and generally will be posted if they are on-topic and not abusive.
For more information, please see our Comments FAQ