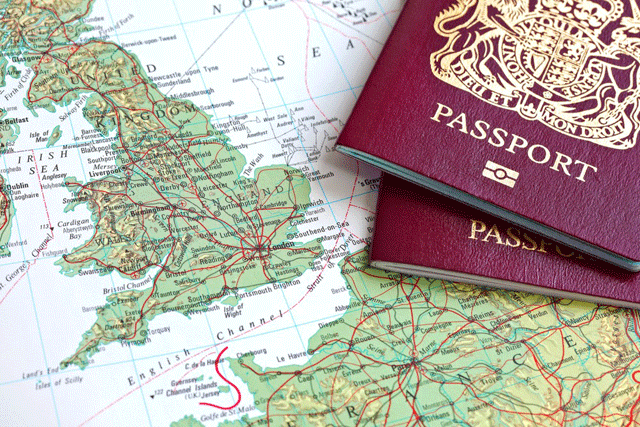 ---
For aspiring travellers, holding a valid passport is the route to freedom and opens doors to a world of opportunities and possibilities. But did you know that losing weight may be the reason for a renewal? Or that the Queen of England doesn't require a passport to travel? Similarly, there are several things you may not know about your passport. So we decided to compile a list of 11 fun facts you may not have known about passports from around the world.

1. Finnish passports are the coolest

In the bottom right-hand corner of each page of the Finnish passport, is a drawing of a moose. If you flip through the pages the moose is seen going for a stroll. The witty visual can be dubbed a metaphor for freedom of movement.

2. Finnish passports are also among most useful passports

The Finnish passport joins British, American, Swedish and German ones in being allowed entry to 174 countries, either without a visa or with a visa provided upon arrival. In stark contrast, an Afghan passport will only get you into 28 countries.

Pakistani passport still second worst for international travel

3. Freddie Mercury, born Farrokh Bulsara (bet you didn't know that either), disliked being addressed as anything other than Freddie. However, he insisted that his passport name was given as Frederick Mercury.

4. According to the Foreign & Commonwealth Office, Britons lose their passports in Spain more than in any other foreign country.




5. The earliest reference to a passport is in the Bible

The Book of Nehemiah has the earliest reference to a passport-like document. It was around 450BC when King Artaxerxes of Persia wrote a letter requesting rulers of the lands beyond the Euphrates to grant the bearer, Nehemiah, safe passage to Judah.

6. The 'term' passport was being used as early as the 16th century. However, it remains unclear whether it referred to passing through maritime ports or through the gates in city walls.

7. The oldest British passport was issued in 1641

The British passport issued on June 18, 1964, is still in existence and was brought to the makers of the BBC television programme Flog It! by a couple, for valuation in 2009. Sadly, it received no bids at the auction.




How Pakistanis can acquire a Turkish passport

8. The Queen of England does not need a passport 

The British passport is issued in the name of her majesty, and therefore it is not a requirement for her to possess one. Instead, she is the bearer of the Queen's Messenger Passport which is classified as one of the rarest in the world. There are less than 15 of these in the world.

9. Nicaraguan passports are among the hardest to forge 

With no fewer than 89 security features, including 'bio-dimensional barcodes', holograms and watermarks, the Nicaraguan passport is among the hardest documents in the world to forge.

10. Your passport is not necessarily valid until the expiration date

Many countries require you to have a valid passport for up to six months after you arrive which means you can never travel up until the expiration date. The requirement is in place to ensure your passport doesn't expire while you are travelling.




11. You may need a new passport depending on your weight

If you've shed a couple of pounds (or gained) and your appearance has changed significantly, you may need a new passport. The same would be the case if the passport bearer has undergone surgery or had any facial tattoos or piercings removed.

This article originally appeared on CN Traveler with excerpts from IndependentTraveler
COMMENTS
Comments are moderated and generally will be posted if they are on-topic and not abusive.
For more information, please see our Comments FAQ