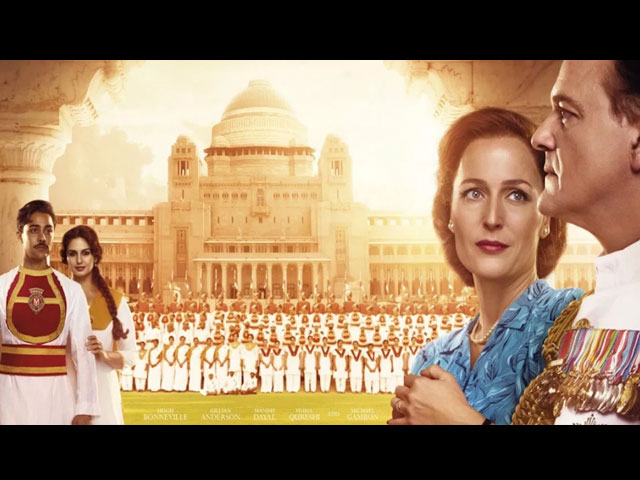 ---
A new film exploring the partition of India will offer audiences a poignant reminder, 70 years on, that using politics to divide communities is nothing new, its British director says.

Gurinder Chadha, whose grandparents lived through the violence that followed the birth of Pakistan in 1947, said it was important for her to mark the milestone with a film like Viceroy's House.

"The film is a timely reminder of what happens when politicians and leaders start using divide and rule," she told Reuters in an interview. "Eventually, it leads to violence and it leads to death, and that doesn't serve anyone."

The film, which opens in UK cinemas on Friday, focuses on the final pre-independence days in office of Lord Mountbatten, played by Downton Abbey star Hugh Bonneville.

All-star drama demands new look at Pak-India partition

It traces the turmoil that ensues as British and Indian leaders grapple with the issue of independence and looks at its effect on the Indian staff - both Hindu and Muslim - at the residence of the film's title.

More than 1million people died in the political earthquake set off when India and Pakistan became two countries and gained independence from Britain. The neighbours have since fought three wars and relations between them remain tense.

For Chadha, whose other credits include Bend it Like Beckham and Bhaji on the Beach, the film offered the opportunity to redress what she views as the standard narrative blaming the violence on disputatious Indians rather than Britain's divisive imperial policies.

"I wanted to challenge the historical narrative of partition and independence, the last days of The Raj. I wanted to challenge the way I had been taught it at school, based on the evidence that I had come across in my research," she said.

Filming for English period drama on Jinnah, Gandhi and Nehru kicks off

Bonneville's co-star as Lady Mountbatten is X-Files actress Gillian Anderson.

The main protagonists among their staff are played by award-winning Indian actress Huma Qureshi and US actor Manish Dayal. The film also provides a valedictory role for veteran Indian actor Om Puri, who died in January.

For Qureshi, like Chadha, making the film was as much a personal as a professional journey.

"My grandfather's sister was married in Pakistan and they lost touch for many, many years," said Qureshi. "A few years ago, a man just popped up at my dad's restaurant and he said, I think I'm your cousin... And they exchanged names and family trees, and he was. And of course, it was so overwhelming and so emotional."

Have something to add in the story? Share it in the comments below.