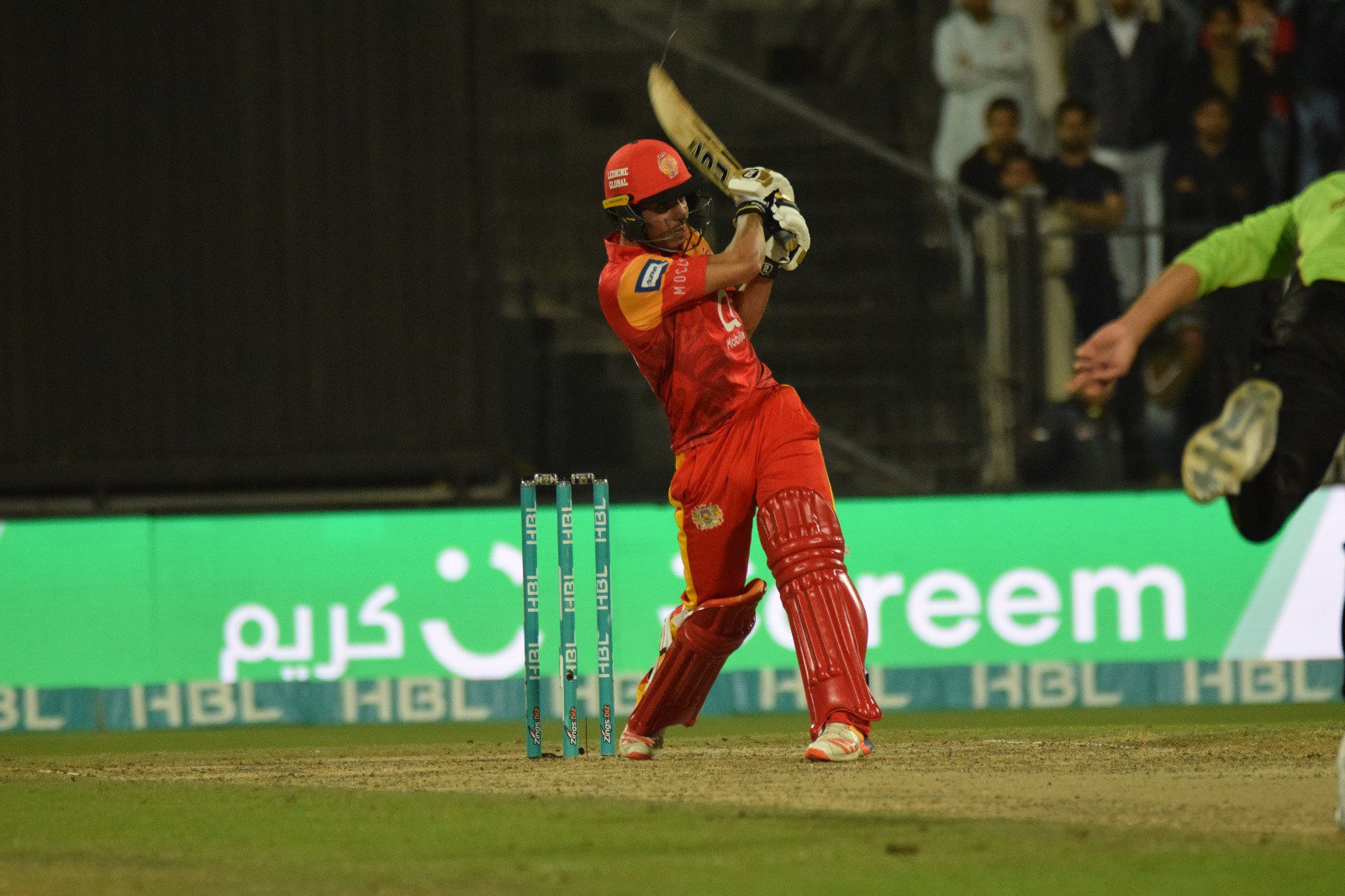 ---
DUBAI: Mianwali has a proud history of producing some of Pakistan's finest cricketers. From the small town hail the country's greatest two captains — World Cup winner Imran Khan and most successful Test captain Misbahul Haq.

It can now add Shadab Khan among one if its finest sons as the 18-year-old all-rounder continues to take the Pakistan Super League by storm.

His story though, resonates with millions around Pakistan, whose aspirations to do what Shadab has done end up being nothing more than pipedreams.

"I, like every other kid in the country, am crazy about cricket and since my elder brother was a really good cricketer, I was even more interested in the game," he tells The Express Tribune.

Karachi Kings eliminate Islamabad United from PSL2

In 2009, Shadab moved to Rawalpindi along with his family, where he was introduced to tape-ball cricket by his cousins.

"I never thought I would go and play for any club or team," he says, adding that he picked up the cricket ball for fun.

But his talent was noted even at a young age, with Shadab being selected for a club called Sadiq-e-Akbar in 2010 after its president Sajjad Ahmed saw him bowl in the nets.

The confidence that came with playing club cricket did Shadab wonders, and he was selected by the Pakistan U16 team.

However, the youngster was unable to convince the management to give him a game.

Undeterred, it took Shadab just two years to make his mark at his club, becoming their U16 vice-captain and

"I didn't play in the first year but in my next year I impressed enough to be named the U16 vice-captain," he said.

Relive PSL2's greatest moments

The performance earned him a call-up to the U19 academy, but was unable to break through into the team.

But Shadab has a knack of rubbing shoulders with those several years his senior and still impressing. At just the age of 15, Shadab registered the best overall figures in the regional U19's tournament; claiming 33 wickets in nine matches and scoring 350 runs.

That performance did what his previous trial could not; get him a place in the U19 side that went for the World Cup in Sri Lanka.

Despite his stellar rise, Shadab's family were not all fully supportive of his decision to prioritise cricket over studies. His brother though, urged him to chase his dream.

Shadab was soon playing in the U19 World Cup for Pakistan, impressing with a googly that was almost impossible to pick.

Yet not long before that, he was unsure if he even was a leg-spinner. "I couldn't decide whether I was a fast-bowler or a leg-spinner so I used to do both," he said. "But my coach told me I am a better spinner so I decided to fashion myself after Shane Warne."

Sami hands Islamabad one-run win over Quetta

Unsurprisingly, it was his googly that would become his ticket into the PSL. While bowling for his club in Rawalpindi, his other one caught the eye of Islamabad United team manager Rehanul Haq.

"Shadab had been a long-term target of ours," reveals Rehan. "Of what I have seem of him, his googly isn't easy to pick and even international players struggle to read him. His leg spin turns and his armoury of variations helped us pick him."

Shadab was on his way to Dubai to play for Pakistan U19 against Sri Lanka when he found out he had been picked by the PSL champions. "I was on a plane at that time but when I landed, I got a message from [fellow Islamabad United youngster] Amad Butt that I was in the team. It was the best feeling in the world."

The youngster is understandably awe-struck by the names he shares a dressing room with. "I had never imagined that one day I'll be sharing a dressing room with such greats," he says, revealing that he is taking tips from Mushtaq Ahmed and partnering with Karachi Kings' leg-spinner Usama Mir to further develop his skills.

Shadab's story is an ordinary one. He walked a path well-trodden — from tape-ball cricket to club cricket and life in a middle-class family that is not too sure about his decision to pursue cricket as a profession.

But while his story may be ordinary, what makes him different is that his talent is not. It may be jumping the gun a bit, but Mianwali seems to have produced another legend in the making.