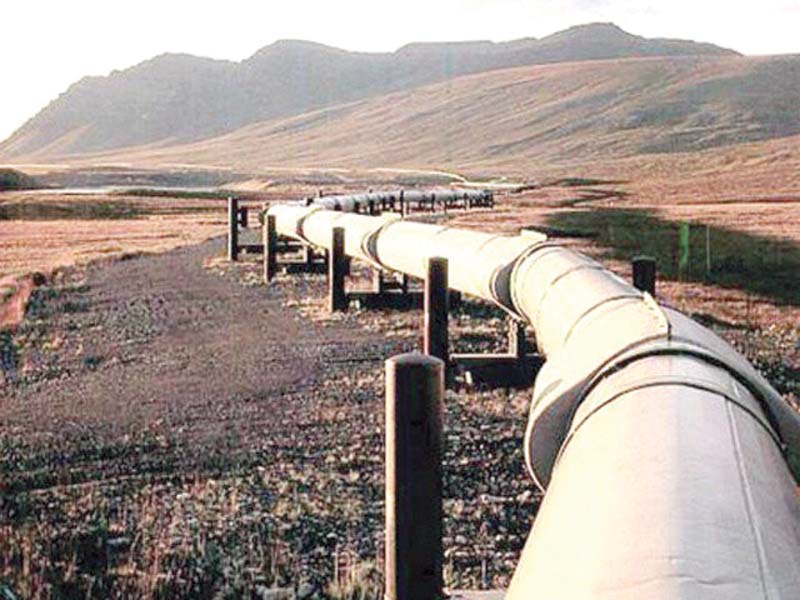 ---
ISLAMABAD: Construction work on the much-vaunted Turkmenistan, Afghanistan, Pakistan and India (Tapi) gas pipeline project will kick off in Pakistan on Friday.

"Officials from Turkmenistan have reached along with a high-level delegation and an inaugural ceremony will be held on Friday to start work on route survey and detailed engineering in Pakistan," said Inter State Gas Systems Managing Director Mobin Saulat while talking to The Express Tribune.

Siemens offers $2.5b credit facility for TAPI pipeline

The route survey, detailed engineering and feasibility study, which will be conducted by a consultant, are required to be undertaken before the building of the gas pipeline.

The project management consultant will first undertake the survey and study in Pakistan and then extend its scope to Afghanistan.

Tapi Company, established with the task of running the transnational gas pipeline, has awarded project management contract to German firm ILF.

"Building of the pipeline and development of gas field has begun in Turkmenistan and we appreciate its efforts to step up activities in an attempt to complete the project according to the schedule," Saulat said, emphasising that Pakistan reiterated its firm commitment and would continue to provide full support.

He revealed that efforts aimed at achieving financial close of the project were also continuing and the pipeline would be commissioned as per schedule.

Turkmenistan, Afghanistan, Pakistan and India have already signed an investment agreement for the $10-billion Tapi pipeline in order to kick off work, update feasibility study and finalise a pipeline route in strife-torn Afghanistan.

Leaders of the four countries performed groundbreaking of the project in December 2015, which would help ease energy deficit in South Asia.

With the title of peace pipeline, the project is expected to bring peace and stability in the region because of cooperation among regional countries and reliance on each other for meeting energy needs. The pipeline will connect South and Central Asia.

Turkmenistan will invest around $25 billion to deliver 3.2 billion cubic feet of gas per day (bcfd) to energy-hungry Afghanistan, Pakistan and India.

Of the total, $15 billion will be poured into developing a gas field whereas $10 billion will be injected into laying the pipeline over 1,680 km connecting Afghanistan, Pakistan and India with Turkmenistan. Turkmenistan will invest 85% of the project's cost.

An official said a consortium of Japanese companies had fast-tracked development of the gas field in Turkmenistan.

LNG supply line to Lahore ready

A gas sale and purchase agreement has already been signed in 2013 to establish the pricing mechanism under which gas price at Turkmenistan's border will be around 20% cheaper than the price of Brent crude oil.

Pakistan and India will each receive 1.325 billion cubic feet of gas per day (bcfd) while Afghanistan will receive 500 mmcfd.

Published in The Express Tribune, March 2nd, 2017.

Like Business on Facebook, follow @TribuneBiz on Twitter to stay informed and join in the conversation.