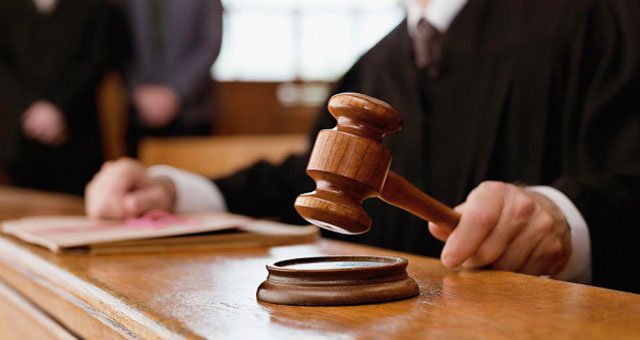 ---
LAHORE: Additional District and Sessions Judge (ASJ-1) Muhammad Afzal Faheem has sought proposals from all judicial officers to revamp legal codes for the dispensation of speedy justice in criminal cases.

Additional District and Sessions Judge (ASJ-1) Muhammad Afzal Faheem, a member of specialised group, wrote to the district and session judge, asking for a draft on recommendations for terms of reference (TORs) in the criminal justice system.

Sources said all judicial officers were asked to furnish their proposals to revamp the criminal justice system. The judges were asked to review the existing rules, laws, ordinance, acts and framework of criminal justice system in the light of past experiences and international practices. The judicial officers have also been asked to identify loopholes in the existing legal framework, inconsistent with basic human rights.

Judicial officers have also been asked to review the criminal procedure code and propose amendments for improvements. They were also asked to advise on a comprehensive strategy in consultation with all the stakeholders to increase public trust in the judicial system to improve professional standards and accountability.

Judicial officers would also review different kinds of parallel judicial systems such as regular courts, Qazi courts and the alternative dispute settlement mechanism.

These judicial officers will also give their recommendations to the provincial government on formulation of policies for speedy justice and capacity building of the judiciary to reduce pendency of cases.

The Home Department sent these guidelines to the Lahore High Court and the latter sent the same to ASJ-1, who sought proposals on the said guidelines through a letter to the district and sessions judge. He requested the sessions judge to direct all judicial officers to furnish their proposals.

However, some weeks passed, but no judicial officer submitted proposals upon which a reminder was sent. Some judicial officers sought more time, claiming it was a sensitive matter and they need time to submit their proposals. However, they were asked to submit their proposals soon.

Senior lawyer Ghulam Mustafa Chaudhary told The Express Tribune that it was a good omen that the proposals were sought to revamp the criminal justice system, adding loopholes should be plugged so that the masses can get prompt justice. He was of the view that a poor litigants remains trapped in the judicial system due to its complications and flaws.

Published in The Express Tribune, March 2nd, 2017.
COMMENTS
Comments are moderated and generally will be posted if they are on-topic and not abusive.
For more information, please see our Comments FAQ