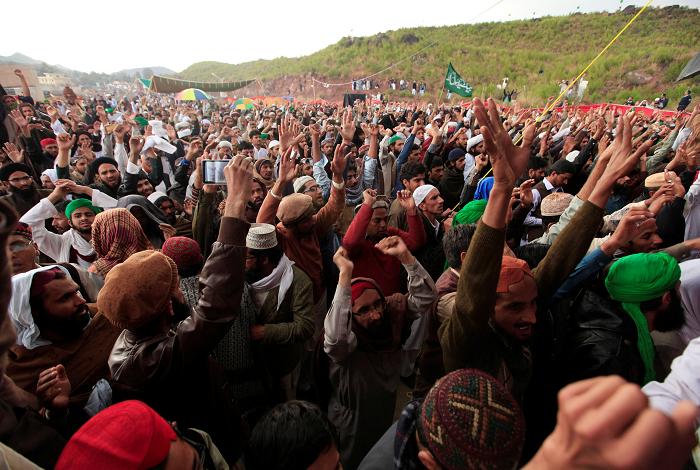 ---
ISLAMABAD: Thousands of religious hardliners defied a ban on demonstrations to rally on Wednesday in support of Mumtaz Qadri, who was executed on February 29 last year for assassinating Punjab Governor Salman Taseer.

Qadri had been assigned as one of Taseer's bodyguards after the governor enraged the religious right by calling for reforms to the country's blasphemy laws. After his arrest, Qadri became a hero to many hardliners who looked favourably on his actions.

Despite increased security on Wednesday, which included police shutting down entire roads, people thronged to a shrine glorifying Qadri on the outskirts of Islamabad. As space at the site became limited, people climbed on top of fences and ramparts to get a view of the stage. The crowd chanted slogans exalting Qadri. Islamabad police confirmed that the crowd was somewhere between 3,000 and 4,000 people.

"The protests were peaceful and the crowd dispersed after the speakers were done," a police official told Reuters.

On Tuesday, the Punjab government said protests would not be allowed to take place in the city due to a spate of bombings and attacks that have killed more than 130 people nationwide.
COMMENTS (7)
Comments are moderated and generally will be posted if they are on-topic and not abusive.
For more information, please see our Comments FAQ